24th ANNUAL CONFERENCE
Please note that the schedule is subject to change
CLICK HERE TO VIEW THE CONFERENCE SCHEDULE
Click on the course to access the course description, agenda, and course content.
If you are experiencing technical difficulties, email secretary@nefesh.org
Wednesday night meal option
Wednesday night's programming is complimentary, but food will not be provided. However, The Bagel Munch of Passaic, NJ, will deliver for anyone who places an order. Check out their menu at https://form.jotform.com/220333945477157; please use the embedded jot form to place your order; orders should be placed by Sunday evening, February 20, 2022, 5:00 pm. After that date, Bagel munch can be reached directly at (973) 614-9475. You will need to provide your name, order, and credit card info. Let them know your order is to be added to the conference delivery. Dinner will be delivered at about 6:30.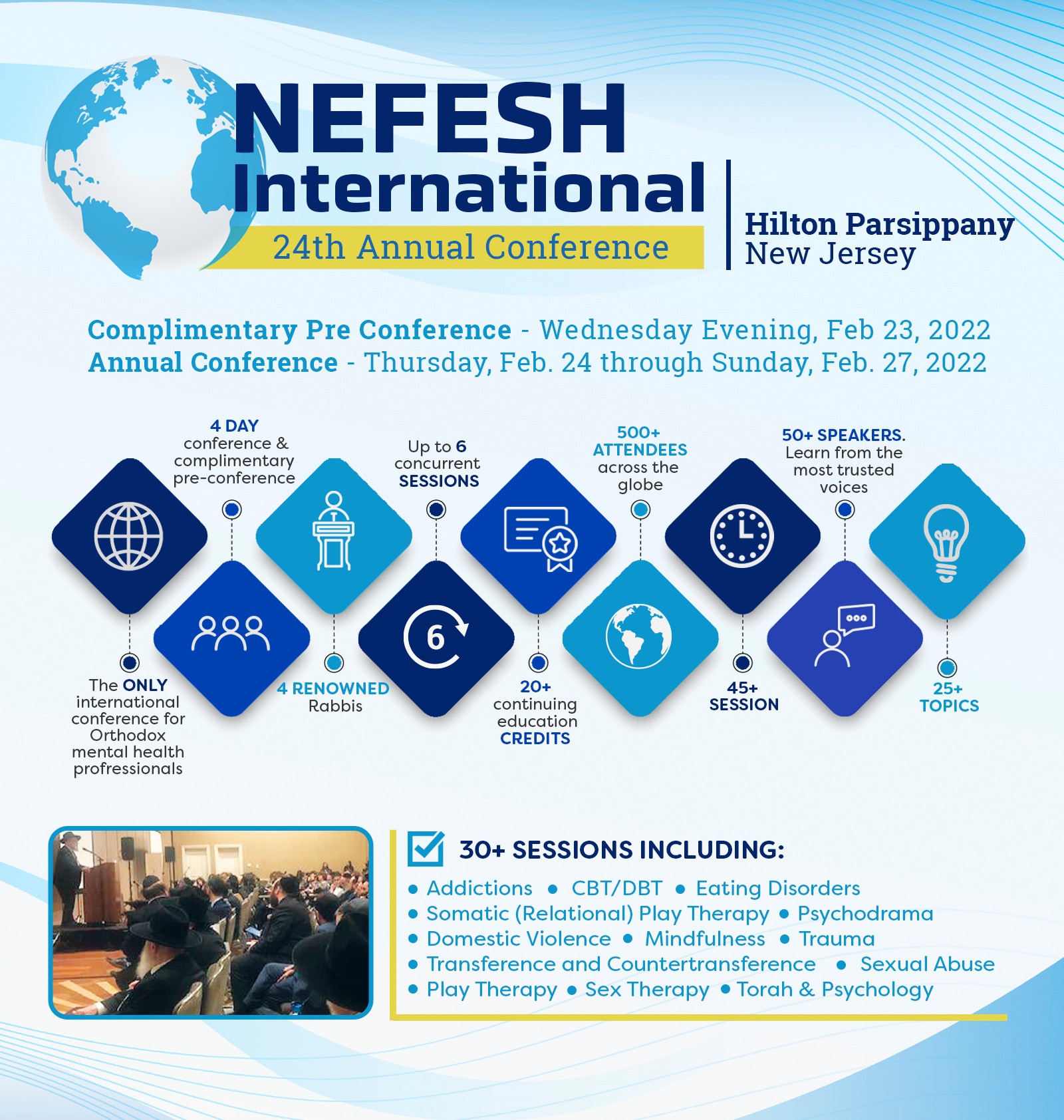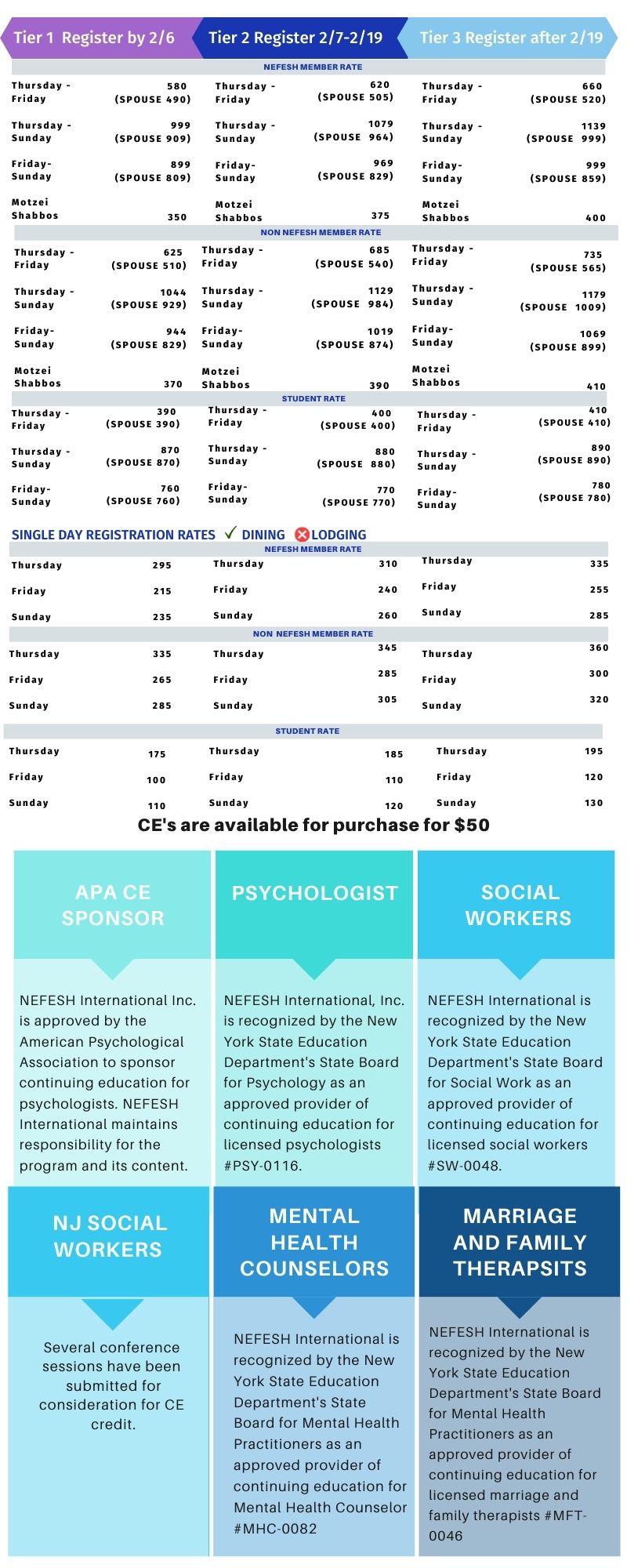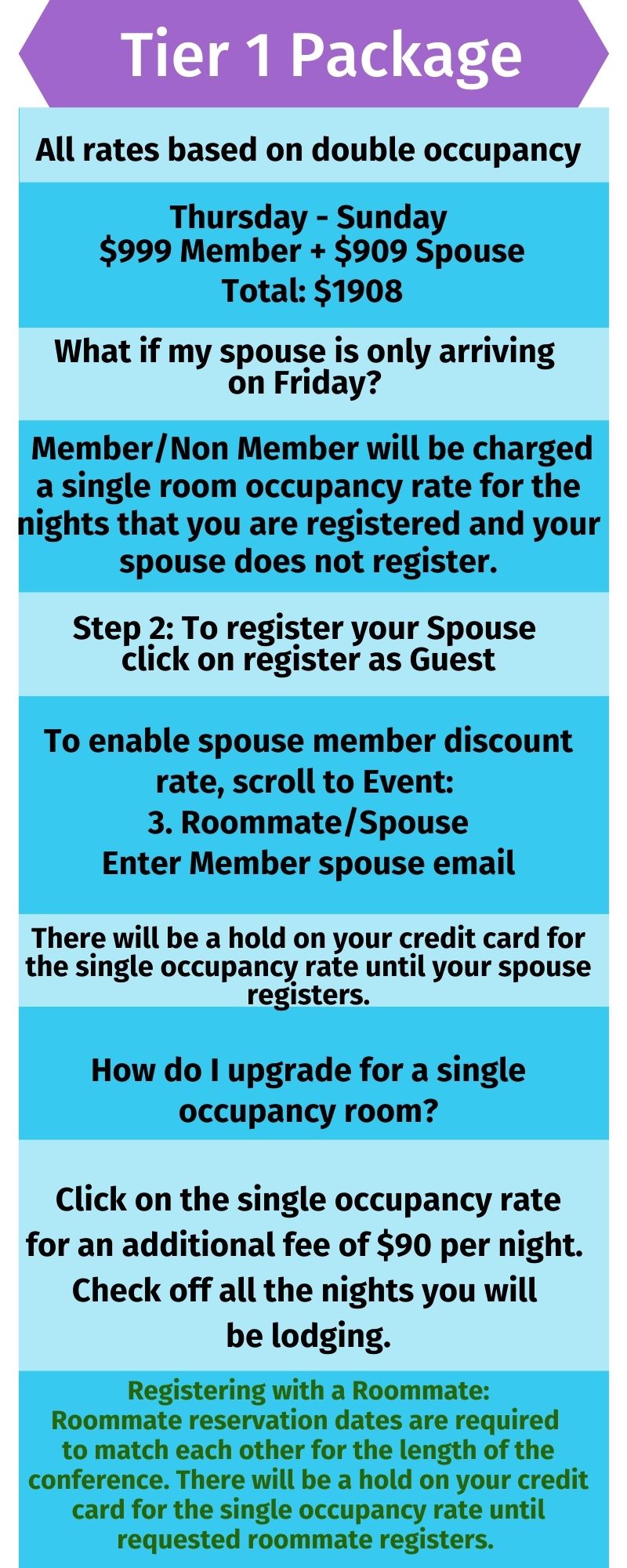 CANCELLATION POLICY
Cancel on or before 1/22/2022: full refund Cancel between 1/23 through 1/30: Full refund less $50 cancellation fee Cancel between 1/31 through 2/6: 75% refund of the conference fee Cancel between 2/7 through 2/19: 50% refund of the conference fee Cancel on or after 2/20: No refunds
NEFESH International Covid-19
Conference Compliance Requirements:
As part of the greater medical community, we are following the protocols of the CDC and our medical experts for best practices to see a safe and successful conference.
We urge that everybody be vaccinated for their own health and safety.
If you or one of your guests is ill With fever, cough, cold symptoms, or other signs of upper or lower respiratory infection, we ask that you not attend and a full refund will be provided.
If you have had recent exposure to COVID, we urge you not to attend and a full refund will be provided.
The following Covid-19 safety requirements/circumstances are acceptable for attending our conference:
1) I have been vaccinated against Covid-19
-OR-
2) I have tested positive for Covid-19 within the last 90 days and I have been asymptomatic for at least 5 days prior to attendance of the conference.
-OR-
3) I have obtained a positive qualitative test result or quantitative titer result for antibodies against Covid-19
-OR-
4) I will obtain a negative PCR or rapid-antigen test for Covid-19 within 72 hours of attending the conference.
Anyone suffering from fever, cough, cold symptoms, or other signs of upper or lower respiratory infection must avoid attendance of the conference.
If you test positive for Covid within five days before the conference, please do not come and we will offer a full refund. NEFESH is following the CDC Guidelines.
ADA Accommodations: To request accommodations for individuals with disabilities, please contact secretary@NEFESH.org
NJ Social Workers: Several conference sessions have been submitted for consideration of CE credit.
CONTINUING EDUCATION REQUIREMENT
CE certificates will be available in your account 30 days after the program. Please login to your NEFESH account, and directions will be available online. Please contact secretary@NEFESH.org if you have any questions.
To ensure that the applicant receives all Continuing Education Credits for the workshops, attendees must fill out all required evaluation forms and attestation forms. All forms must be returned to NEFESH staff at the completion of the workshop.
If a participant is dissatisfied with our program, there is a link to file a complaint on our website (CLICK HERE TO VIEW). A representative from our Member Services Community will contact participants by email or telephone within 2-3 business days to review the complaint to help improve our services.
Social Workers displeased with the results of the complaint process may register their complaint with the approval entity or appeal to their jurisdictional board.
CLICK HERE TO VIEW THE CONFERENCE SCHEDULE
Click on the course to access the course description, agenda, and course content.
You are logged in as and are already registered for the 24th ANNUAL CONFERENCE.
For spouse registration, please log out and have your spouse complete the Conference Registration form using their own account.
If you have any modifications or questions please contact the office at 201-384-0084 or by email: nefeshsecretary@gmail.com.
This form is invalid or registration has closed
Selections have been updated successfully
//=$pgData['therapist']['spouse']['name']?>
Your registration is being processed. Please Wait...