25th ANNUAL CONFERENCE
Wednesday night's programming is complimentary, but food will not be provided. However, The Bagel Munch of Passaic, NJ, will deliver for anyone who places an order. Check out their menu at https://form.jotform.com/220333945477157; please use the form to place your order; orders should be placed by Tuesday, January 4. 2022, 5:00 pm deadline. After that date, Bagel munch can be reached directly at (973) 614-9475. You will need to provide your name, order, and credit card info. Let them know your order is to be added to the conference delivery. Dinner will be delivered at about 6:30 pm.

Click on the link below to place your order:
https://form.jotform.com/220333945477157

Please note that the schedule is subject to change
CLICK HERE TO VIEW THE CONFERENCE SCHEDULE
Click on the presenter(s) name on the schedule to access the course description, agenda, and course content.
If you are experiencing technical difficulties, email secretary@nefesh.org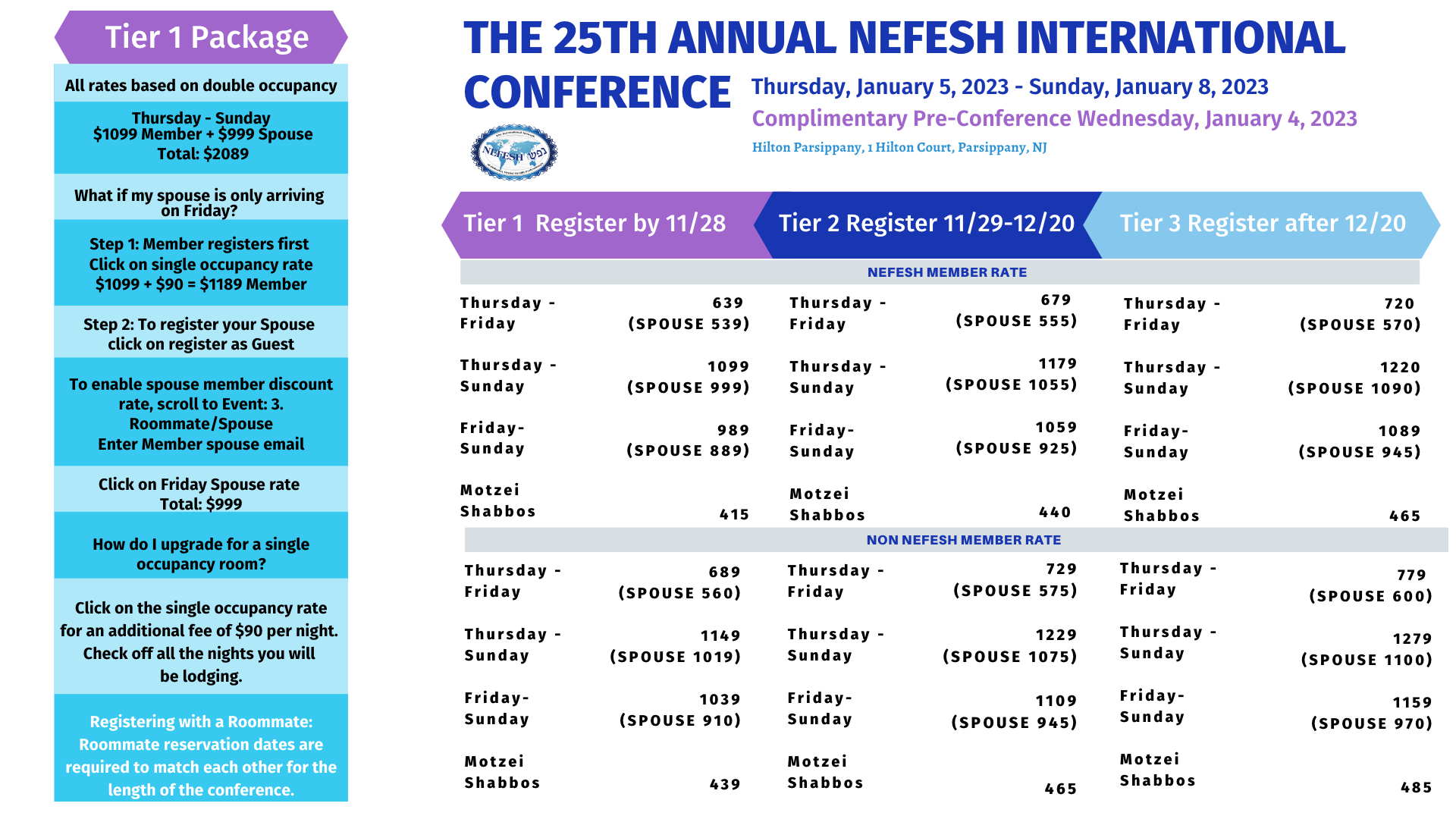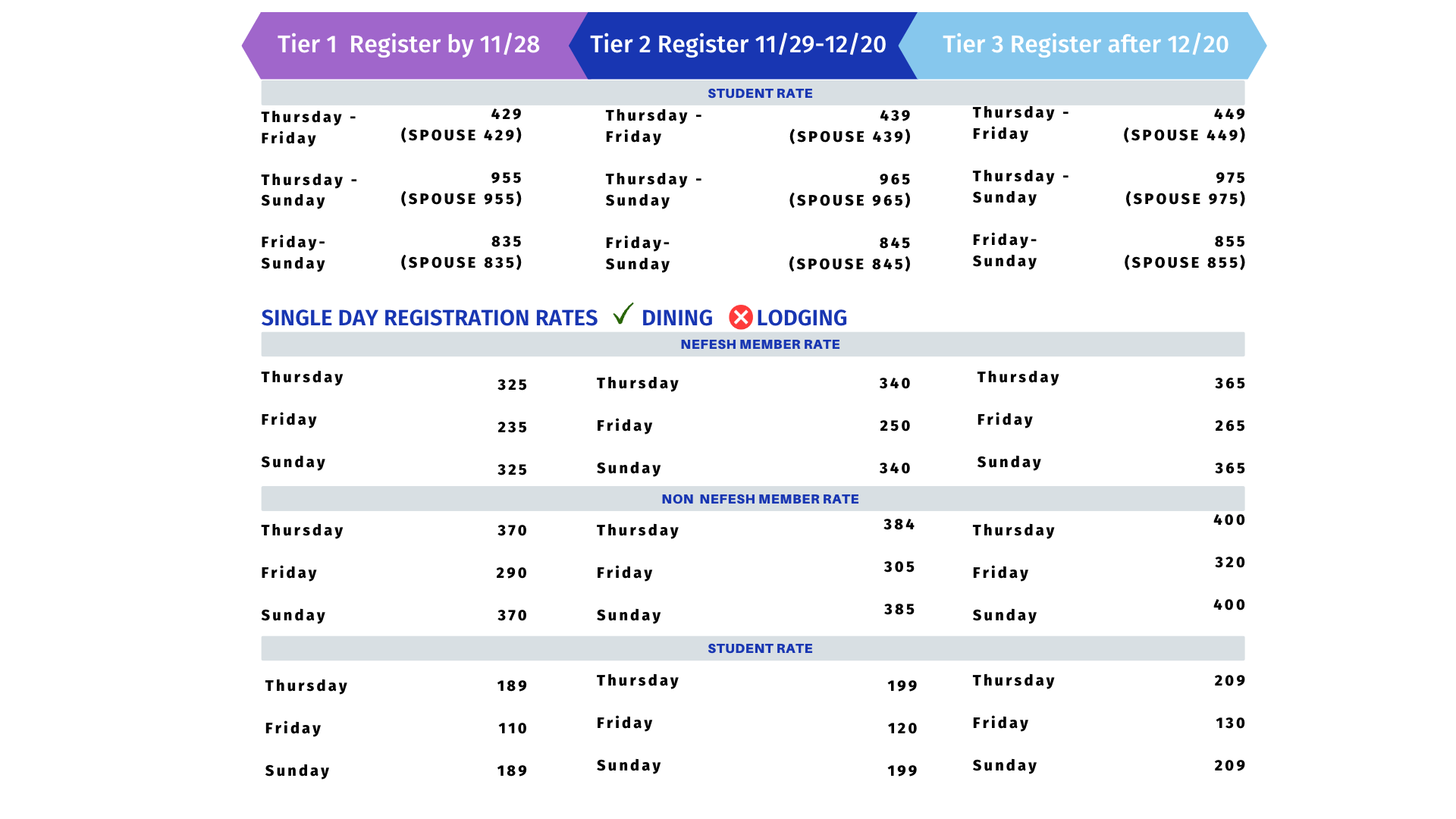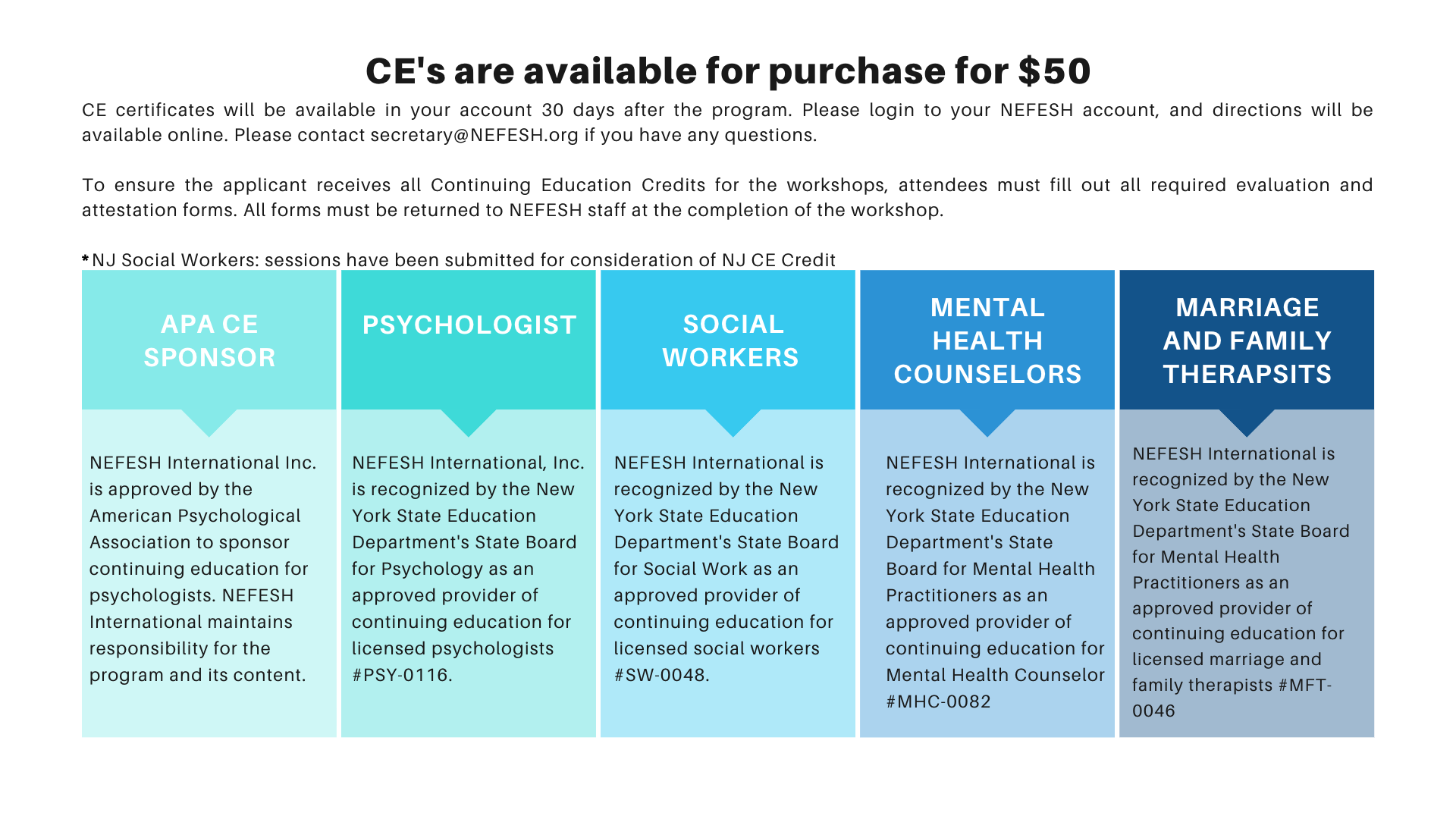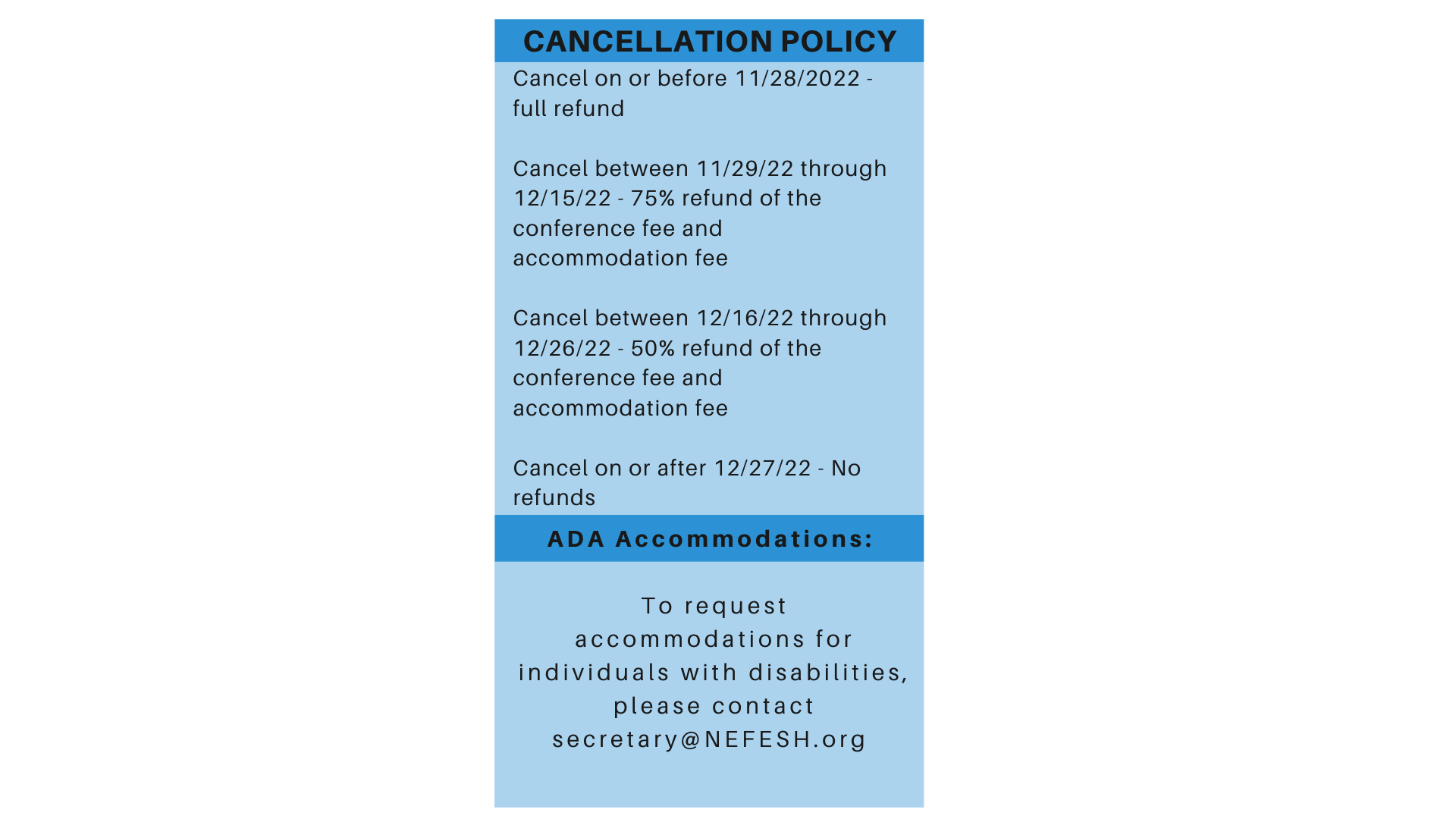 If a participant is dissatisfied with our program, there is a link to file a complaint on our website (CLICK HERE TO VIEW). A representative from our Member Services Community will contact participants by email or telephone within 2-3 business days to review the complaint to help improve our services.
Social Workers displeased with the results of the complaint process may register their complaint with the approval entity or appeal to their jurisdictional board.
You are logged in as and are already registered for the 25th ANNUAL CONFERENCE.
For spouse registration, please log out and have your spouse complete the Conference Registration form using their own account.
If you have any modifications or questions please contact the office at 201-384-0084 or by email: nefeshsecretary@gmail.com.
This form is invalid or registration has closed
Selections have been updated successfully
//=$pgData['therapist']['spouse']['name']?>
Your registration is being processed. Please do not reload the page. If the page does not load please contact us. Reloading this page will charge your card again.