The views and statements expressed in all blog postings do not necessarily represent the views of NEFESH and are solely the views and statements of the individual blogger.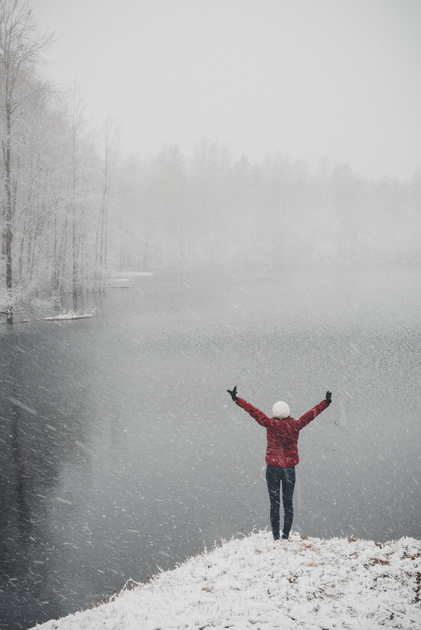 Subscribe
Mind Body and Soul
Yeta Solomon, LCSW
NEFESH International Publications and Information
Subscribe to this blog to get the latest updates emailed to you
Subscription complete
Open reader view
NEFESH INTERNATIONAL 18th Annual Conference
Yeta Solomon, LCSW
November 25th, 2014
What does a highly successful, international mental health organization do after it has attracted many hundreds of members worldwide, and coordinated 17 outstanding conferences?
It does what NEFESH International is about to do. It does it again, of course.
NEFESH is proud and very excited to announce the Eighteenth Annual Conference to take place on Sunday and Monday, December 28th and 29th, 2014, at the Hyatt Regency in Hauppauge, New York. This conference promises to be an invaluable learning experience for those who will attend the many and varied workshops and sessions, presented by an impressive group of experienced professionals with renowned expertise in their respective fields. The following is just a small sampling of the eagerly anticipated conference offerings:
HaRav Dovid Cohen, Shlita, Mora D'asra of NEFESH International and of OHEL Children's Home and Family Services, will present the opening keynote, addressing an important issue that all frum therapists encounter: "When is it the Therapist's Sheilah; When is it the Client's to Ask?"
In order to enable therapists to function at their best, Rabbi Simcha Feuerman, LCSW, Director of Operations, OHEL Children's Home and Family Services, and President of NEFESH International, will review "Thirteen Cognitive Distortions that Disable Therapists," demonstrating how therapists can challenge and overcome the irrational beliefs that are obstacles in their work.
Although the number of Holocaust survivors has been dwindling as that population ages, their issues, as well as the issues of their children and grandchildren are very relevant. Rivka Bekerman-Greenberg, PhD, a psychologist and psychoanalyst in private practice, as well as a supervisor and faculty member at the Institute for Contemporary Psychotherapy and Psychoanalysis, has produced a documentary in which she interviewed four granddaughters of Holocaust survivors. This presentation will address the intergenerational transmission of trauma and the therapeutic interventions that are helpful in working with the progeny of survivors.
Nachum Klafter, MD, is the Director of the Advanced Psychodynamic Psychotherapy Training Program at the Cincinnati Psychoanalytic Institute, as well as Director of Psychotherapy Training at the University of Cincinnati Psychiatry Residency Training Program. Dr. Klafter will address another topic with which all therapists struggle at one time or another – the question of personal disclosure in sessions and the impact of self-disclosure on boundaries and the therapeutic alliance.
Whether a therapist works with children or their parents, clinical issues related to parenting concerns are often raised and addressed. David Pelcovitz, PhD, will present many issues raised by parents, including religious conflict, limit setting, and anxiety in children. Dr. Pelcovitz holds the Gwendolyn and Joseph Straus Chair in Psychology and Education at Yeshiva University's Azrieli Graduate School, where he teaches Pastoral Psychology. He also serves as Special Assistant to the President of Yeshiva University.
New to NEFESH, Evelyn Rappoport, PsyD, psychologist, psychoanalyst, and somatic practitioner, will present on the "Dynamic Linking of Mind, Body and Emotions: Renegotiating the Terms of Engagement in Treatment." This interactive seminar will use experiential exercises and clinical vignettes to highlight somatic and psychobiological approaches in treatment.
As is evident, the conference committee at NEFESH has outdone itself in preparing a stellar lineup of seasoned professionals who will educate, enlighten, and at times, entertain the attendees. Clearly, therapists will come away from this conference with more knowledge, techniques, and strategies for helping their clients navigate the often difficult therapeutic process. Of course, in addition to this unparalleled opportunity for learning, participants will also have ample time to network and socialize with their peers.
If you are a psychiatrist, psychologist, social worker, mental health counselor, rabbi, or work in a related field, this conference will no doubt enrich your knowledge base and provide opportunities to meet many like-minded individuals with whom you will want to share ideas and learn from theirs.
To register for the Conference, please go to www.NEFESH.org. Registration forms can also be emailed to: secretary@NEFESH.org or faxed to: 347-342-3046. As always, CEU credits will be available for purchase, but require registration.