The views and statements expressed in all blog postings do not necessarily represent the views of NEFESH and are solely the views and statements of the individual blogger.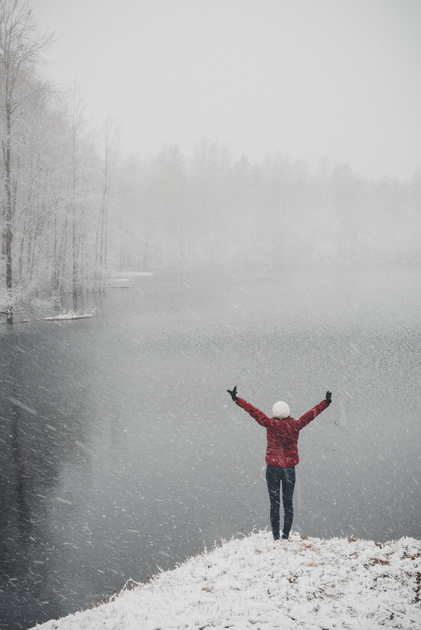 Subscribe
Mind Body and Soul
Douglas Balin, LMSW, MPA
NEFESH International Publications and Information
Subscribe to this blog to get the latest updates emailed to you
Subscription complete
Open reader view
Emotional Well Being for Older Adults
Douglas Balin, LMSW, MPA
September 1st, 2021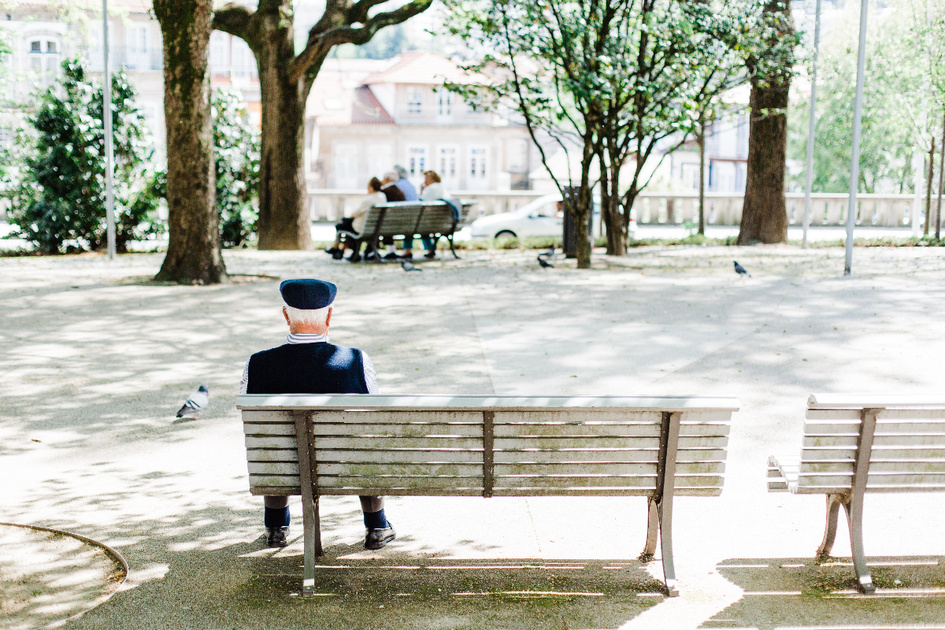 The Covid 19 pandemic has placed a spotlight on a long-neglected issue; the emotional health of older adults in America. Older adults have become a significant part of our society. Each day, 10,000 individuals celebrate their 65th birthday in the United States, and there are more than 40 million people over the age of 65, according to the Census Bureau. Peluso, Watts and Parsons, in their book, Changing Aging, Changing Family Therapy, predict that by 2030, 20% of the population will be 65 years of age or older.
For many reasons, including ageism and a lack of interest in "old" people, the field of geriatric mental health lags behind the critical needs of the old, older and old-old population. There is less research on the emotional and mental health issues facing this demographic than any other age group. One example between perception and reality; many health professionals still believe depression and anxiety are outcomes of aging. As Angelike Gount says in her article (doctor reviewed) on this topic, "Mental illness is not a normal part of aging". The pandemic has had a disproportionate impact on older Americans and highlighted the lack of understanding of the needs of this demographic group. Even less emphasis has been placed on best practices to maintain the emotional well-being (EWB) of older adults as they proceed through the various stages of aging. A 60–75-year-old is much different than an 80-year-old. That being said, many 80 year olds may be in better emotional and physical health than a younger person, so it is important to see every person as an individual and not just an age!
The New "Senior Citizen"
In addition to living longer, the older population is on the whole, healthier, more educated, and more financially viable than they have been in decades. For the most part, they have better health care and many enjoy the support of family, friends, or community organizations. However, aging has the duality of many life transitions including, retirement, reduction of income, children leaving home (or coming back), loss of loved ones, and the physical changes that are part of the aging process. Eric Erikson, in his psychosocial stages of development, terms the stage of 65 and older, "Ego Integrity versus Despair". The challenge of this stage is that when reviewing life, one feels a sense of fulfillment and having wisdom. The flip side is feeling regret and bitterness. Since no life is perfect, there can be an emotional tug of war between these two poles.
Steps to Emotional Well Being (EWB)
What measures can older adults as well as their loved ones do to help maintain their emotional and mental health? The National Institute of Health has outlined a number of proven steps as we enter our older adult life. Physical health cannot be stressed enough on its impact on EWB. Regular medical checkups are essential to ensure a healthy mind-body connection. Illness, chronic pain, physical disability or long-term illness, which can lead to loss of independence, can be causes of emotional setbacks among older adults. Other lifestyles that can impact mental health negatively include:

● alcohol or prescription drug abuse or misuse
● poor diet
● smoking
● lack of sleep
● medication mismanagement
● dementia
Let's Get Active
With a doctor's approval the NIH recommends stretching and appropriate strength exercises. Walking is universally touted as one of the easiest and most important activities for mind-body health. These activities can release natural endorphins that are the body's natural defense against depression and anxiety. Playing mind games, taking up a hobby, volunteering, and caring for a pet all come under the category of staying active. If anything was learned during the Covid crisis it was how important it is for all ages, but especially older adults, to be socially connected. Feeling part of a family, community, or religious center is critical to the EWB of older adults. Isolation and loneliness are main causes of depression. Therapists and geriatric social workers have observed the need for older adults to feel needed and valued for their wisdom and experience. Children and grandchildren should visit their older loved ones and have quality time and meaningful experiences for both themselves and their elders. An individual with strong and healthy relationships is at lower risk for emotional problems. It offers the opportunity to speak with someone and share their worries and concerns.

In addition to the above recommendations, Diana Rodriguez in her Everyday Health Newsletter adds a few more. She recommends going back to school, taking dance lessons, doing yoga, and Tai Chi. She also encourages getting involved in technology. They are good for balance and reducing fall risks. They are also beneficial for the brain and cognitive functioning. There are many ways to access these resources including local libraries, senior centers, volunteer organizations, and local Ys and Synagogues. Organizations such as AARP have numerous online programs targeted to the 50 plus community. While keeping active and social cannot guarantee EWB it can certainly play a major role.
Make a Plan
The American Psychological Association (APA) published a manual, No Matter Where You Are in The Life Cycle, You Need a Plan. Anxiety and nervousness come from a sense of a lack of control. Planning gives the individual ownership and independence and hope for a worthwhile and productive future. Scheduling and routine give the individual mastery over their daily lives.
What if one Suspects there is a Problem?
The most common mental disorders of people 55 and over are anxiety, depression and severe cognitive impairment. It is very important that an appropriate assessment is made of the person without perceived judgments. A professional working with a team of the individual, their spouse, family and doctor can make a critical difference and can be the key to understanding what is happening and how best to address the situation. An assessment should include a history of the person's mental health, present concerns, such as bereavement issues or medical changes, and a comprehensive mental health exam should be administered. The professional can help assess if this is normal aging or perhaps more serious cognitive decline such as the onset of dementia, clinical depression or anxiety. For example, as we age there is a normal decrease in sensory skills, normal forgetfulness and sleep pattern changes. Perhaps there is a problem dealing with a transitional issue. Often, the spouse or family members need advice and counseling on the stage of life so they can become more knowledgeable and understanding. Peluso, Watts and Parsons posit that therapy with an older adult is most successful when the entire family is included. They become less frustrated and become more confident in their supportive role.
Older adults may be severely impacted by loss of a spouse, relative or friend or even a beloved pet. This may cause what is called, complicated bereavement. Older adults may be suffering from complicated bereavement from the impact of the Pandemic and the isolation from family and the community. In these difficult times, when there have been several tragedies, like the catastrophe in Miami, it might trigger an emotion from the person's past and cause emotional problems. Professional intervention, especially early on, can make a tremendous positive impact.
Some Final Thoughts
We discussed before that the developmental challenge of adults 65 and older is integrity versus despair. It is important to understand that life is not about perfection. Rather, it is about seeing the positive as well as the negative. Studies conducted by Chand, Phd, Grossberg, MD, Petkus, MA and Wetherell, PhD indicate that Cognitive Behavior Therapy and Acceptance and Commitment Therapy have been highly effective in helping older adults sift through difficult emotional times. Older adults can and do benefit from talk therapy. According to Michael Zal, a psychiatrist and author who works with older adults, more and more older adults are comfortable seeking professional mental health help.
As we age, we should not see ourselves or let others envision us as rocking chair TV watchers but as a unique person with experience, wisdom and a great deal to contribute to our family, friends and society. Self-esteem, which can be built up by following the suggestions in this article should and will enable us to use our older adult years to have a fulfilling and meaningful life. To prove the point, a recent post pandemic AARP survey showed that 65% of those 50 – 80 years of age responded that their mental health is excellent, 18% worsened. 29% responded that they changed behaviors (for example increasing exercise) to improve their mental health during the pandemic. Older adults have resilience, possibly the most important skill in defeating negative thoughts and feelings and promoting EWB. I will finish with a point I make to everyone I can; Laugh and Smile! It is the best therapy! As the plaque on my desk reads, 'We don't stop laughing because we grow old, we grow old because we stop laughing."
Douglas Balin, LMSW, MPA, has been involved in Jewish organizations for more than 40 years and is in private clinical practice. He can be reached at 646-206-3968 or e-mail, DouglasBalin18@gmail.com
Photo by Bruno Martins on Unsplash