The views and statements expressed in all blog postings do not necessarily represent the views of NEFESH and are solely the views and statements of the individual blogger.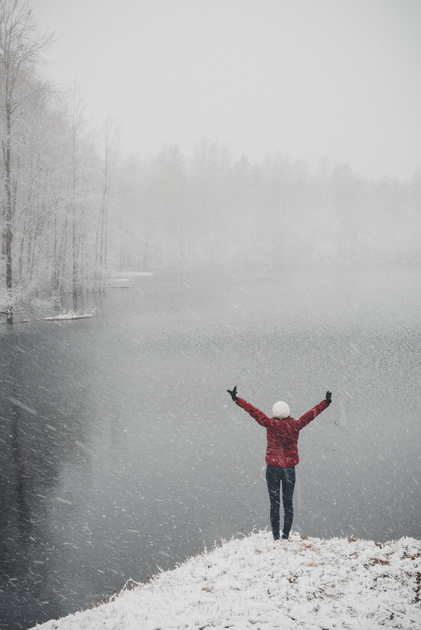 Subscribe
Mind Body and Soul
Douglas Balin, LMSW, MPA.
NEFESH International Publications and Information
Subscribe to this blog to get the latest updates emailed to you
Subscription complete
Open reader view
SUCCESSFUL "EMOTIONAL" RETIREMENT
Douglas Balin, LMSW, MPA.
February 27th, 2020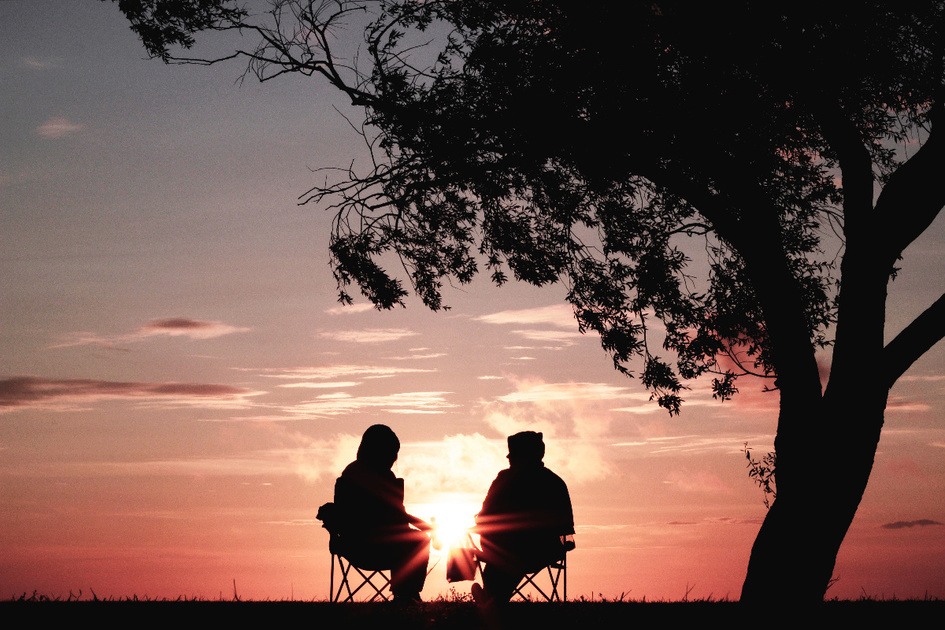 Google retirement and you will receive literally thousands of sites focusing on the financial issues facing retirees. Financial security is definitely a very important aspect of retirement but not the only one and perhaps not even the most critical for a happy retirement. For the person who is either preparing for retirement or who is already retired, the emotional and mental health of the golden years can define the success or failure of those years. All too often, the individual is unaware of the emotional impact of the transition to retirement and how it is affecting their new situation in life.
Transitioning to Retirement
Retirement for most begins with parties, fond farewells, funny hats, t-shirts, and mugs all lauding the fact that you are entering this new stage of life and that you are no longer part of something and now "going fishing." Wearing funny plaid shorts is the new norm. The message is clear, what you were, is no longer. To many this not so subliminal message is that you have become obsolete, outdated, yesterday's news. You have nothing left to contribute to society. These stereotypes reinforce the feelings of the new retiree as old, debilitated, and no longer needed. Valueless in a society that measures our worth by the paycheck we receive each week. Even Webster defines retirement in negative terms, "the action of leaving one's job and ceasing to work." The entire definition is in the past tense without a mention of the future or the opportunities that may be worthy of pursuing and looking forward to as we begin this new journey.
Unlike prior transitions in life, retirement does not come with any formal training or preparation to help guide and secure the emotional wellbeing during the transition to this new phase of life and development. This new phase also comes while multiple things are happening that can lead to emotional and psychological confusion as well as disappointment. Among these factors include health issues, financial issues, changes in relationships, loss of relationships and socialization, and the loss of structure, value, and routine to name only a few. Much of our social and family life is based on our work routines and a great deal of our socialization takes place in the workplace. The workplace and structure provide much of our self-worth and value in both family and society. At the same time, whole new relationship dynamics develop with those nearest to us, especially our spouses and closest family members. The norms and routines established over decades shatter under the retirement rubric. Retirement not only affects the retiree but their entire family as they too need to adjust to the new framework.
Many retirees begin to feel adrift, become sedentary, watch television, eat too much, and can become depressed and anxious without realizing what is happening to them. Without the structure they have known for so long they become socially isolated, lack intellectual stimulation, and suffer cognitive and physical decline. Family members, especially spouses, can also become anxious and depressed as they too become unable to cope with this new unknown environment. While most people are healthy as they age, the roller coaster of emotions including stress, loneliness, and loss of identity can lead to psychological and physical decline. While normal aging includes declines in sensory skills, it is important to understand the impact of emotional issues and difficulty in making the transition to a healthy retirement phase.
Envisioning the Future
There are several approaches and methods to ensure a healthy transition to retirement, making this stage of life "the best time in a person's life."
Retirement first needs a better definition. An online definition that stands out is "when you stop living at work and start working at living." This definition provides a pro-active and positive definition of retirement. The time becomes a period of new development, challenges, and opportunities for both growth and achievement.
While there are several stages of retirement, we will focus on two of them. Pre-retirement is the period when a person begins to contemplate the idea of retiring. The second phase is when a person has recently retired in the last 3-5 years. Each of these periods is a critical time in the transition to retirement life. Retirement provides opportunities within the challenges. It should not be viewed as the period that we wait for old age to set upon us.
How do we establish a new and vital definition of this stage of life for this new beginning regardless of whether one is retired or soon to be retired? The first is to explore our core values. What gives our lives meaning? Family? Doing for others? Learning? Volunteering? Renewing relationships? Continued working? Revisiting old wish lists? These are but a few of the values we can explore that can help a retiree plan for and navigate the coming years. They can also be modified as one explores and tries these ideas as they are implemented. However, with a plan and road map, a person does not feel lost and un-structured but focused and involved, maintaining ownership of their own destiny.
What are the qualities that are most helpful? For most it is the same qualities that were used their entire adult life, which too many forego once they leave work. Resilience, adaptability, and open mindedness top the list. In his book on retirement and aging, well known psychiatrist Michael Zal highlights flexibility and a can-do attitude as keys to a successful retirement and notes that it takes a while for all the pieces to fall into place.
Active planning enables the retiree to have more control over this new phase of life. This helps the recently retired avoid becoming anxious or depressed, trapped into lethargy and indecision. It also gives the retiree the room for change as well as the ability to include close family members to be a part and partner in the process. The overarching theme is mission and purpose. An individual with purpose looks forward to retirement and refraining retirement as creating a "new legacy." Focus will defeat procrastination and help them avoid getting stuck on things that don't work.
Another vital factor is the strength of one's relationships. A spouse, family, and friends can create a strong environment for social encounters. A plan that is shared and inclusive can have a significant impact on emotional success as well as physical wellbeing. We need to keep in mind the relationship between a healthy emotional person and a physically healthy one. Challenges are more likely to be addressed well within a supportive network.
Don't Forget to Laugh
Similar to other developmental stages, the individual needs to address and meet the challenges or become mired and stuck. Too often, retirees and those close to them ignore these critical areas of emotional wellbeing to the detriment of taking advantage of this wonderful phase of life.
One final thought, many experts remind us to keep smiling. Humor is the best antidote. As a famous plaque reads, "We don't stop laughing because we grow old; we grow old because we stop laughing."
Douglas Balin, LMSW, MPA. Douglas Balin has been involved in Jewish organizations for close to 40 years and is in private clinical practice. He can be reached at 646-206-3968 or e-mail, DouglasBalin18@gmail.com