The views and statements expressed in all blog postings do not necessarily represent the views of NEFESH and are solely the views and statements of the individual blogger.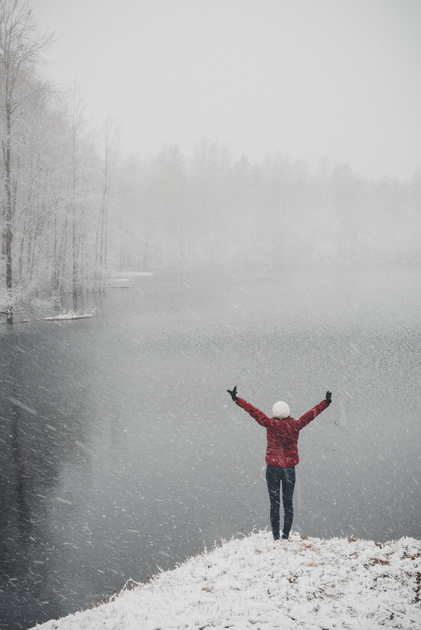 Subscribe
Mind Body and Soul
Yehuda Krohn, PsyD
NEFESH International Publications and Information
Subscribe to this blog to get the latest updates emailed to you
Subscription complete
Open reader view
When Psalms Calms
Yehuda Krohn, PsyD
December 4th, 2020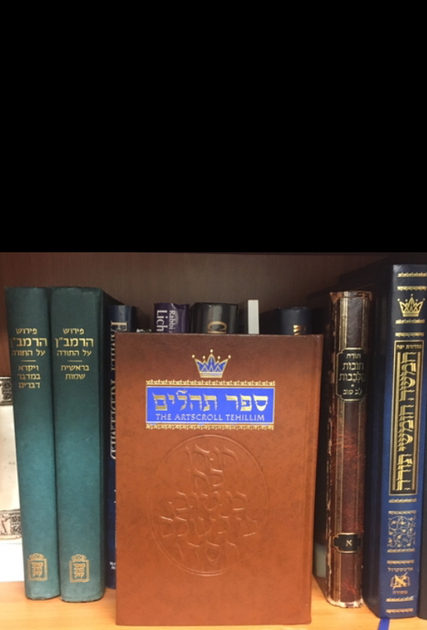 By: Yehuda Krohn, PsyD
Dear Readers
Welcome to the November issue of Mind Body & Soul, themed "The calm within the storm". Let's start with a basic question: What is a storm? Some would say that a storm is simply a meteorological event. Then again, the term storm is also used when a position held by one group is overwhelmed by members of a different group. "Storm" could also refer to a surprisingly strong reaction to a previous event.
I believe that a storm occurs when multiple, powerful forces act on something or somebody. The forces may be acting in concert; they may be colliding against each other. Either way, a storm's effect tends to be violent, unpredictable, and disruptive.
Many would argue that the coronavirus has produced a storm– one that has left infection, illness and death in its wake. Our attempts to limit the damage of coronavirus have disrupted our religious, relational and work lives. Disagreements between people sharing cities, states, and countries have led to a firestorm of debate over whether to enforce social distancing, ensure a return to in-person learning, and/or close down venues in which the virus can spread.
Even the relatively small Orthodox community has found itself in the crosshairs of what many consider to be governmental overreach. We've encountered antisemitic tropes and an implicit devaluation of the observances that lie at the core of Judaism.
The storm of COVID-19 that has battered us nonstop, 8 months running, has taken its toll. Both our community and broader society have faced significant financial, educational and emotional consequences.
How can we find respite during these turbulent times? How might we provide safety, predictability, and continuity to counter the disorganizing effects of the storm?
Sometimes the answer is to discover or, perhaps, create soothing experiences in the midst of the turmoil. Esther Gendelman describes how an extended encounter with a lost kitten can evoke sentiments of connection and nurturance. Sara Teichman teaches parents some strategies to stay calm and not overreact when feeling stressed or under siege.
Other times, we achieve calm particularly by aiming ourselves at the storm. Evan Steele offers an intriguing theory as to why some people diagnosed with ADHD gravitate toward and even generate chaos. Jeffrey Singer introduces us to a set of "Paradoxical Commandments" that can help us navigate the sometimes outrageous, oftentimes conflicting situations that are thrown our way.
In addition, Alan Singer advises most couples who are struggling not to dispose of their marriages, but, rather, to reaffirm their commitment and invest in positive change.
I'd like to share some thoughts about a practice that has had a calming effect on me. During the months in which we could not attend Shul (Synagogue) and Davening (prayer) was consequently shorter, I decided to devote some of my extra time to reciting the monthly cycle of Tehillim (Psalms).
The structure of reading the same passages every 30 days created a sense of predictability for me. I looked forward to the visits with familiar Perakim (chapters) - ones linked to daily, weekly, and Yom Tov (Holiday) Davening. I also became accustomed to the rhythms of Tehillim. This included steeping myself in the intensity of Dovid Hamelech's (King David's) connection to Torah (Perek 119), and then dancing through Shir Hama'alos's kaleidoscope of danger, destiny and Divine Presence. The structure and predictability of Tehillim were, for me, one facet of the calm within the storm.
At the same time, I became attentive to the broad range of emotions present in Tehillim. Dovid Hamelech certainly expressed, in vivid terms, his yearning for closeness to Hashem, his desire for redemption, and his wonder for the harmony of the universe. At the same time, he shared his struggles with faith, his sense of betrayal, and even his vindictiveness.
Very few emotions are censored from Tehillim. This reminds us that Dovid Hamelech was a real person, living a real life, with real challenges. Even if faith and love ultimately prevail, Dovid Hamelech reminds us that the darker, more turbulent emotions are also a legitimate part of human experience. They, too, can be signposts along the journey.
When I encounter this facet of Tehillim, I recognize that sometimes the calm within the storm does not come from walling off the scary parts; it comes from embracing them, from grappling with uncertainty, aloneness and grief, from plodding toward resolution, even if not fully achieving it, on a single day's march.
As each of you, our readers, face the oftentimes outrageous circumstances posed by the coronavirus pandemic, I hope that you can take inspiration from at least some of the diverse perspectives offered by our contributors. May each of you achieve your own calm within the storm. May we all ultimately find our way toward more tranquil seas.