The views and statements expressed in all blog postings do not necessarily represent the views of NEFESH and are solely the views and statements of the individual blogger.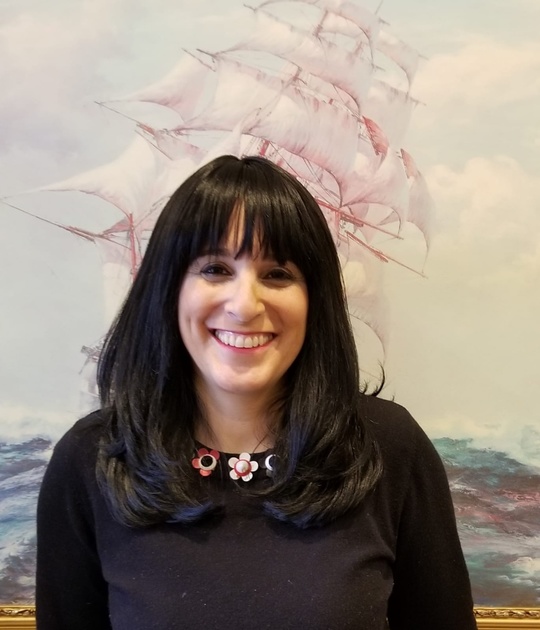 Subscribe
In My Mind (and on the couch)
Mindy Blumenfeld, LCSW

Click here to view my clinical profile
A Selection Of Articles, Musings, And Information Detailing The Struggles Of The Ordinary Person; A Celebration Of The Individual's Resilience To Overcome Challenges And Live Authentically.
Subscribe to this blog to get the latest updates emailed to you
Subscription complete
Open reader view
About Grandmothers: for my teen audience
Mindy Blumenfeld, LCSW
February 18th, 2018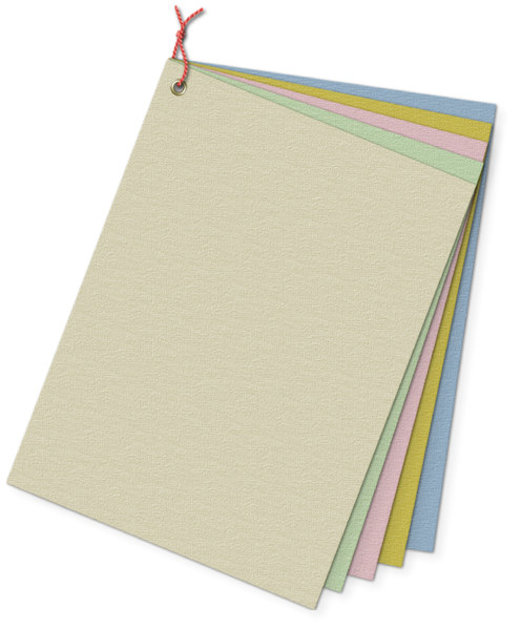 "Mindy," I am sure you wondering, "Why are you writing articles on how relationships matter when you sound like you were pretty awful at relationships when you were a kid?"
That is a great questions! My mother and my older sister, and my younger sister, and my brother, and my cousins who live in Israel and America, and my aunts and uncles, and all the kids on my block, and all their parents, and the kids in my classes from grades zero to thirteen (because thirteen is an unlucky number) and all their parents are wondering the same thing! Everyone except for my grandparents. Well, they are not wondering because they were niftar many years ago; but I have no doubt that if they were still alive, they would be thinking exactly what they always thought about me since the second I was born. And that is (drumroll!), "Mindy is the the most phenomenal baby/kid/teenager in the whole entire world!" even if nobody else thought so. Grandparents are excellent ego boosters, if you haven't noticed. So this article is about grandparents. And their grandchildren. Especially if the grandchild is you.
I had two types of grandmothers, if you really want to know. There was Bobby Weinberger, who had an endless fountain of rumballs (which she always had sitting out in those kobalt black and blue dishes which are very expensive but looked pretty ugly to me, but hey, what does a kid know?), knew how to learn Gemorrah with my grandfather, and had read Jane Eyre and Shakespeare in Hungarian when she was in high school way back before the Holocaust of which she was a survivor. Pretty cool, no? She was the kind of person who knew that when you were being deported to the concentration camp and could only carry one lousy knapsack on your back, you should take along plenty of chocolate (for energy in the long trek there) and cigarettes (to trade for food because cigarettes were worth even more than food). How she knew that kind of stuff, I have no idea, because I definitely would want to fill up my knapsack with chocolate anytime I go on any trip, I don't think I would have known about the energy thing on long deportation treks. She was really smart, my grandmother.
Here are the things we used to do together:
She would hide behind the curtain and play hide and seek with me. She would let me hang around my grandfather's study while he tapped-tapped-tapped on his typewriter, writing chidushei Torah. She would let me smear margarine on my bread and drink coffee just like she and my grandfather did for breakfast and she would sneak ten dollar bills in my hand so I could buy fun things. She made delicious shirugeh (a thin donut fried in oil sprinkles with confectionery sugar—yum!) and pipiklich (don't ask), and had a monkey with a drum sitting on her closet that she let me wind up and listen to the music as the monkey played the drum. She was really grand, my grandmother was.
Bobby Bikel, on the other hand, did not know how to read or write because she grew up not learning that kind of stuff, but boy did she know how to bake a delicious brownie cake with heavenly chocolate icing (anyone noticed the theme of chocolate in this column?) that was so rich and thick, I could simply peel it off the brownie cake and eat it. Which I did. And when she popped popcorn every Motzai Shabbos when we came to visit, she took the lid off the pot so we could see the kernels popping; even if that meant the popcorn also popped all over the kitchen. I also could schmooze with her for hours and hours and hours about every little thing going on in my life and even though she was about a hundred years older than me, she totally got it. And whenever she didn't get it, I got brownie cake; so that worked out. She was really something, my grandmother was.
And this is the stuff I did with my grandmother:
I practiced my Hebrew on her while she practiced her English on me. The rest of the time we spoke in Yiddish. She told me stories of her childhood when she drove in a horse and buggy and what it was like to see a car or toilet for the first time (exciting!). She told me all the funny stories about my mother when she was a little girl, stories my mother didn't dare tell me, and how my grandfather wore white gloves to their wedding even though he went on to be very chassidish later on. My grandmother made great Chanukah parties and I spent Shabbosim sleeping over at her house, reading my books late into the night. And I spent may days after school watching her sew and sew and sew, her sewing machine clicking and clacketing for hours while I did my homework, ate brownies, or simply schmoozed some more. Marvelous person, my grandmother was.
Which is why it didn't make sense that somewhere along the way when I was a teenager, I forgot how much I loved them. I was so busy with friends and tests and gossip and what my teachers were wearing, that it became too hard to visit like I used to do.
"Go visit Bobby," my mother would say, "she misses you." But I was always too busy.
"Go visit Bobby," my mother would say, "she waits for you to come." But I managed to fill my days and nights with everyone but her.
We still went Motzai Shabbos but I sat there restlessly, waiting to go home, bored of my parents' and grandparents' conversations, nobody to talk to except my little sister whom I did not like much those years either. We still went for Chanukah parties and to give Mishloach Manos and for the Pesach Seder and just because, but it was with impatience I spent the hour or two there and itched to get back home to talk to my friends (no cell phones then, my dear readers; only house phones!). I came along with my books and buried myself in books and brownies (that I could not give up) until it was time to go home.
I was not a very good granddaughter those years, but oddly enough, my grandparents never noticed. They still wanted to talk to me, have me visit, buy me presents, stuff me with shirugeh and popcorn. Stupid me, right? I mean, who else would have told me that the pimple on my chin is beautiful contrary to what the mirror said? I mean, where else could I have gotten the money to pay for canteen after my parents gave me my allowance for the summer? Who else would have commiserated with me when I did not get the main part in the school play (or any part for that matter) and proclaimed to the world that of course, I am the most talented, beautiful, extraordinary, nicest (ha!), most charming, brilliant (ha! Ha!), sweetest, most special (ha! Ha! Ha!) person in the whole entire world; and meant it!!!???
My grandparents, of course, of course, of course.
But with all those marvelous traits that my grandparents thought I possessed, I also was quite dumb. And that is why I moaned instead to my friends about my bad marks, lousy classes, and what my teacher was wearing. And it just was not that satisfactory when they told me how I really should study harder, get used to my classes, and that they disagreed with my opinions about my teachers. They were not grandmotherly at all, if you want to know the truth.
Luckily, when I came back from seminary, I remembered again how much I loved them. And I continued remembering when I married (it was my grandmother who first took my hand and brought me to the dancing circle!), and had my children, and I love the picture I have of my children with their great-grandparents, their faces buried in my grandfather's beard, their fingers sticky with chocolate icing, ten dollar bills clutched in their hands.
So this is about your grandmother. Who wants to take you out for your birthday but needs to see you first in order to do that. Who wants to hear about your day, what job you got in camp, what happened that your bestest friend broke up with you, who can not wait to see you in the gown for your sister's wedding and tell you how gorgeous you look (even if you think you look fat in it, which you do; but your grandmother does not notice that part).
When are you going to visit your grandmother, kid?
ORIGINALLY PUBLISHED IN BINAH'S TWIRL SUPPLEMENT FOR TEENS; COLUMN "RELATIONSHIPS MATTER"
Check out my book THERAPY SHMERAPY, available in bookstores and through Amazon
Browse through my previously published articles on my former blog Therapy Thinks and Thoughts at frumtherapist.com/profile/MindyBlumenfeldLCSW
Read current articles in my bi-weekly column THERAPY: A SNEAK PEEK INSIDE in Binah Magazine, available on newsstands every Monday.