The views and statements expressed in all blog postings do not necessarily represent the views of NEFESH and are solely the views and statements of the individual blogger.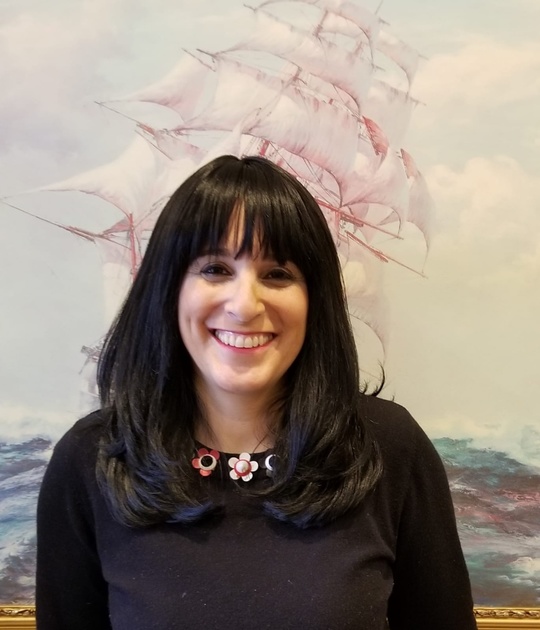 Subscribe
In My Mind (and on the couch)
Mindy Blumenfeld, LCSW

Click here to view my clinical profile
A Selection Of Articles, Musings, And Information Detailing The Struggles Of The Ordinary Person; A Celebration Of The Individual's Resilience To Overcome Challenges And Live Authentically.
Subscribe to this blog to get the latest updates emailed to you
Subscription complete
Open reader view
Is It Okay for My Therapist to Give ME a Gift? Part 2 about Gifting
Mindy Blumenfeld, LCSW
July 7th, 2018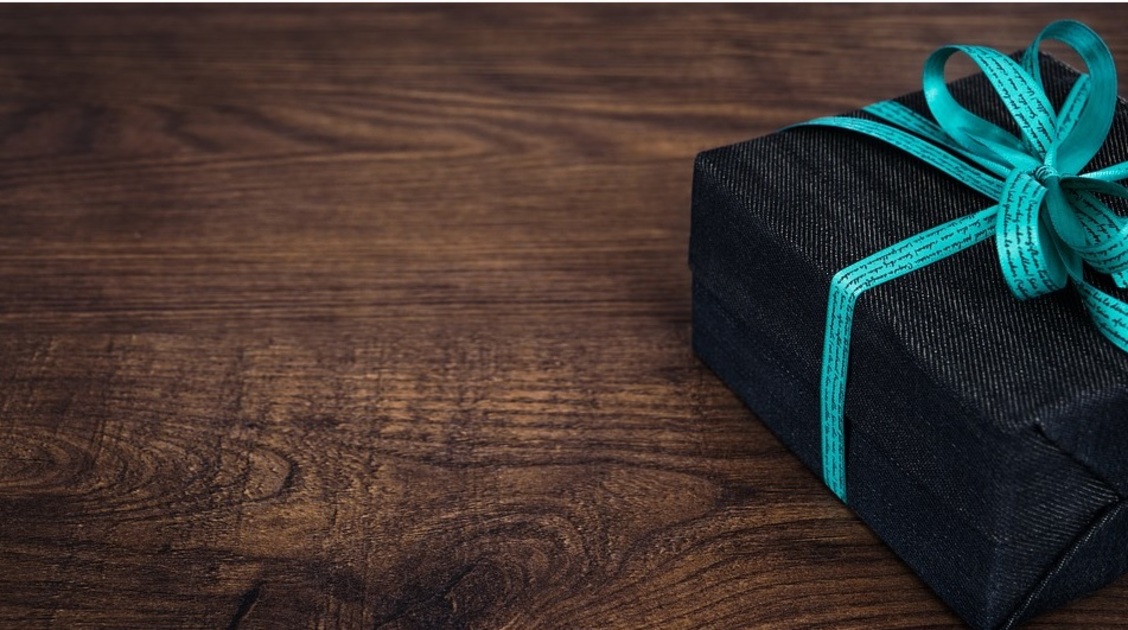 So I am writing my column on the ethics of a therapist accepting gifts from clients. And like I had written, I was really sure that it is unethical to accept gifts. Until I did some research for my column, and unbelievably, not only is it not unethical to accept gifts from clients (of course under the right circumstances as explained in my article), but not accepting gifts can be really bad therapy. And that is unethical.
And because I love chocolate, and because my clients know about my love of chocolate (dairy, only, thank you very much); thanks to that article, I have been inundated by client gifts of heavenly chocolate. Although, for all my clients reading this, and for future clients, take note that I am on a diet right now (notice the emphasis on right now because that can change at any moment in your therapy), and will not be eating chocolate at this time.
But the interesting thing of all, except for the fact that I am on a diet, is that while I had always thought of accepting gifts from clients as unethical, and had been pretty rigid about it (up until my article set me straight), I realized in surprise that since entering private practice, I have always engaged in giving gifts to clients; and without even thinking of the ethics of that at all!
Somehow it seemed natural to me to give those gifts, and as you will learn through this article; like all gifts in therapy, under the right circumstances, therapist gifts can be ethical and therapeutic. (Whew. That was a close call!)
Every field of mental health (social work, psychology) in which therapy is practiced has a code of ethics. I am sure this is true of every field in which there are patients, as in doctors and nurses; however, I am familiar with the mental health field. These codes identify many ethics involved in practicing in order to ensure the highest standards of conduct in therapy; protecting the client from bad therapy. In college, one of my courses was actually ethics. I did not learn much; but I learned that I need to be aware of ethical practice or else risk losing my license.
Interestingly enough, most codes of ethics of various disciplines do not even address gift-giving in therapy. The one that does is Standard 3.9 of the American Association for Marriage and Family, which states, "Marriage and family therapists attend to cultural norms when considering whether to accept gifts from or give gifts to clients. Marriage and family therapists consider the potential effects that receiving or giving gifts may have on clients and on the integrity and efficacy of the therapeutic relationship."
However, there is the Zur Institute, founded by Dr. Zur, that is an online forum that offers courses for ongoing licensing, but also states in its mission statement that "The goals of our program is to replace therapists' fear of boards, attorneys & lawsuits with clinical integrity & quality care,"; meaning that it offers a lot of free information about ethics in various areas that enhances practice.
Even though, for example, the social work code of ethics does not address gift-giving, many research articles in social work journals do; and Dr. Zur offers that information in a comprehensive format on his website. As my previous article addressed the gifts a client gives a therapist, we will focus here on the gifts a therapist gives.
A symbolic gift is the kind of gift that is not a gift in of itself, but has a symbolic meaning of a gift to the client. That could be something like a card or poem. I have a little container in my office that holds a bunch of heart stickers. Sometimes, my clients ask for one of them (my clients are only teens or adults and everyone loves a sticker), but mostly, after a hard session; if I know my client needs a hug or sign of my affection or caring or acknowledgment of their hard work, I will gift them with a sticker. (So if you see anyone with a heart sticker on their phone or forehead, you will know where they got it.)
Another type of gift I give is what is called a transitional object. We all know what they are. It's the blanket your child cannot sleep without; it's the pacifier glued to their mouths. These objects are how a child transitions from being with the mother, to without her; in her presence, to her absence. I have a large cup of candies that clients can take away as transitional objects, and I also have a rock and shell collection that I give as gifts to clients who need to stick me away in their pocketbook.
I, too have transitional gifts in my office that other special people have given me and I keep them in my office where I can take support and caring when I need it. A rock from my yoga teacher that she lugged back from Lake Titikaka in Peru. A rock from the office of my EMDR supervisor that says "Good Enough." A heart shaped, weighted pillow from a friend and colleague. The cap my son bought me when I graduated social work school that says, "Kids, you are in for it; I am a social worker."
A clinical aid is a gift that helps a client clinically with a specific goal in mind. I have left a voice message or text for a client knowing it is a gift that will enable them to use it to ground themselves when anxiety overwhelms or they forget they are not alone.
Therapy-related education materials are other gifts a therapist can give. Like a CD, a laminated poster, or book to educate or inform. These are not gifts I usually give as I have a little library of books I lend out as needed. And most of my clients don't want those books lying around their home anyway. When they are done, they want those books out. However, there may be a place for them and if I find it, I will add it to my list of gifts to give.
Another kind of gift I personally don't give but is considered ethically appropriate is a gift following social convention, such as a small token acknowledging a client's marriage , graduation,or birth of a baby.
A gift showing support or reassurance is another type of gift. I have a little dish that holds red string from Kever Rochel. Sometimes it reassures a client to have Mameh Rochel's string for whatever it means to them.
Lastly, a gift demonstrating an affirmation of the real relationship inherent in the therapeutic one would be something like a small souvenir from the therapist's vacation. A shell. A mug. A pen. It is not something I have ever done, but it may be something I could; if I feel it can be done with intact boundaries under the right conditions.
Notice how all these gifts are more tokens than gifts, more symbolic than actual, and never cost more than a few dollars, if anything. Many of these gifts can be symbolic or an affirmation or supportive or clinical or transitional objects depending on the circumstances.
There is one kind of gift a therapist may never, never, never give.
And that is a gift to someone that refers clients to them. It is completely and positively unethical practice. No gifts. No kickbacks. No cut of the fee. Nothing. So if you ever call me for a referral (and I get tons of those calls a week), know that I refer to colleagues I trust, colleagues I think would work well with the specific problem you have; but never, never, never do I get anything more than a text from that colleague saying thank you for the referral. It would simply never enter a licensed therapist's mind to exchange gifts or money for a referral.
You know what is the most favorite gift I like to give to my client? The gift of myself. Being my most authentic self in therapy. And the best thing about it? It's often the most appreciated. I know because it's the gift I receive from my clients that means the most to me, too. The gift of their most wonderful selves as they grow and blossom in the therapy room.
originally published in Binah Magazine
Check out my book THERAPY SHMERAPY, available in bookstores and through Amazon
Browse through my previously published articles on my former blog Therapy Thinks and Thoughts at frumtherapist.com/profile/MindyBlumenfeldLCSW
Read current articles in my bi-weekly column THERAPY: A SNEAK PEEK INSIDE in Binah Magazine, available on newsstands every Monday.