The views and statements expressed in all blog postings do not necessarily represent the views of NEFESH and are solely the views and statements of the individual blogger.
Subscribe to this blog to get the latest updates emailed to you
Subscription complete
Open reader view
Heir Conditioner Eruvin 70 Psychology of the Daf
Rabbi Simcha Feuerman, DHL, LCSW-R
October 18th, 2020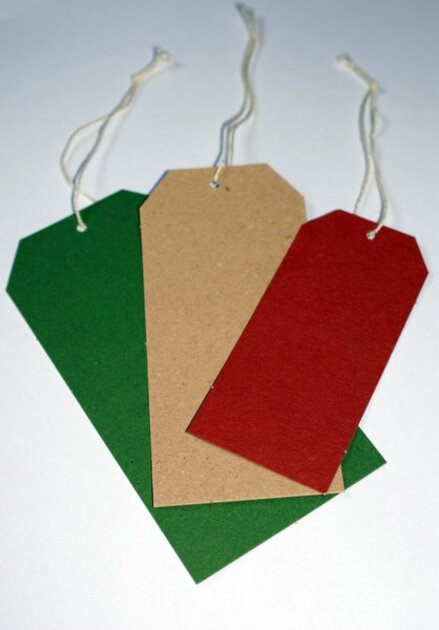 אוֹ דִּלְמָא: יוֹרֵשׁ כַּרְעֵיהּ דַּאֲבוּהּ הוּא?
Or perhaps an heir is like his father's foot, i.e., he is considered an extension of his father and substitutes for him in all regards, which means that just as his father could have renounced his rights, so can he.
Yismach Moshe Pinchas 10
יפקוד ה' וגו' איש על העדה וגו' (במדבר כז טז). במדרש (במ"ר פכ"א י"ד) מה ראה לבקש הדבר הזה אחר סדר נחלות, אלא כיון שראה משה שבנות צלפחד יורשות הן, אמר אם הבנות יורשות הן, בדין הוא שירשו בני את גדולתי, עד כאן. והוא תמוה, ועיין בידי משה. והנ"ל בזה דהוא איתא ברמב"ם (הלכות מלכים) לענין מינוי המלך, ובהלכות בית הבחירה לענין מינוי כהן גדול, דבנו קודם לכל אדם, והוא שממלא מקומו בחכמה וביראה. היה ממלא מקומו ביראה, אף על פי שאינו ממלא מקומו בחכמה, מעמידין אותו. היה ממלא מקומו בחכמה, ואינו ממלא מקומו ביראה, אין מעמידין אותו, שמי שאין בו יראת שמים אף על פי שהוא חכם גדול, אין ממנין אותו לשום מינוי מן המינוים שבישראל, עד כאן דבריו ומקורו מכתובות (דף ק"ג ע"ב) בהא דציוה (שמעון בני) חכם. והנה יש להבין מה דכתב מתחילה אלא אם כן ממלא מקומו בחכמה וביראה, כיון דרק ביראה תליא מילתא כמ"ש אחר כך, ועל כרחך צריך לומר דמכל מקום אם יש בן אחד שממלא מקומו בשניהם, ואחד רק ביראה, דממנין זה שממלא בשניהם, והבן.
ונקדים מה שנסתפקתי בענין עליית לספר תורה בתלמיד חכם הראוי למנותו, ומה דפשיטא ליה. והיוצא מזה דמעלות בתורה נגלה ונראה, אבל מעלת בצדקות אינו מתגלה כל כך, וכל דרך איש ישר בעיניו. ונקדים עוד מה שטרחו ליישב קושית העקרים אמאי דמשני (ברכות ל"ג ע"ב) אין לגבי משה מילתא זוטרתא היא, דאיך העשיר יאמר לעני מה זה אלף זהובים. והתירוץ נ"ל לפי האמת הפשוט כיון דמשה עניו מאד היה (במדבר יב ג), והוא באמת היה ירא מאד, והיה חושב אם אני הגרוע והקטן מהכל ירא מהשי"ת, ודאי דהפחות שבפחותים קטן מאד הדבר אצלו, דהוא היה סובר דמילתא זוטרתא הוא לכולי עלמא, וזה פשוט. והנה זה יתכן בענין צדקות, היה חושב שכל איש יותר צדיק ממנו, אבל בתורה זה נגלה לו דאין בניו דומים לו ודאי, ובפרט לפי המבואר במדרש (במ"ר פכ"א י"ב) דלא עסקו בתורה כל כך. והנה נ"ל הטעם דהבנים יורשים ולא הבנות, דהא מבואר במי ששקד על מחקרי וטעמי תורה, דלא נתנה התורה הקדושה דבריה לשיעורים, רק על הרוב וסתמא דמילתא, וכיון שנכתב, שוב אין להוסיף ואין לגרוע ואין לשנות בשום אופן. והנה ידוע (ב"ב קט"ז ע"א) דמי שמניח בן ממלא מקומו, נכתב בו שכיבה ולא מיתה. והטעם כיון דממלא מקומו, הוי כאלו הוא הוא בעצמו וברא כרעיה דאבוה (עירובין ע' ע"ב), לכך קם גם כן במקומו על כל אשר יש לו. מה שאין כן הבנות אף דבצדקות יכולים גם הנשים למלא מקום, והאמהות והנביאות יוכיחו, מכל מקום מסתמא היא לאו בת תורה, וכל המלמד את בתו תורה וכו' (סוטה כ' ע"א), לכך בן עדיף דיתכן למלא בשניהם, אבל במקום דליכא בן, הם יורשין דמכל מקום יכולין למלא מקום בצדקות, ולפי ההוי אמינא דאין הבנות יורשין כלל, הוי אמינא דביראה לחוד לא מהני כלל, ועל פי זה מבואר המדרש הנ"ל, ודוק.
The Yismach Moshe comments on a Midrash (במ"ר פכ"א י"ד) Which relates that Moshe, upon hearing that the daughters of Zelaphechad will eligible to inherit their father, consider the possibility that perhaps one of his sons should inherit his position of leadership over Yehoshua.
The Yismach Moshe explains the Midrash as follows: although Moshe knew that Yehoshua was Superior in his knowledge of Torah, there is a rule that a king's child inherit the throne if he is equal preferably in wisdom of Torah and fear of G-d, but even if he only has fear of G-d and not so much wisdom of Torah, he still can qualify. Moshe therefore thought that since daughters can inherit even though they tend to be less learned, he realized that the qualification could be based on fear of G-d alone. He therefore considered that perhaps his sons would still be in the running despite yehoshua's superiority. (Interestingly, Yismach Moshe Acknowledges that women could also be learned it in Torah, it is just more rare.)
In any case, We see that although in Torah thought leadership can be inherited to some extent, it is not a guarantee or slam dunk, it must be earned. And if the Heir is not qualified, He is passed over for a superior candidate.
for Video Shiur click here to listen: Psychology of the DAF Eruvin 70
Translations Courtesy of Sefaria
Check Out My Youtube Channel!
https://www.youtube.com/channel/UC0l_fqDHwfxWIliEPulZbUA?view_as=subscriber