The views and statements expressed in all blog postings do not necessarily represent the views of NEFESH and are solely the views and statements of the individual blogger.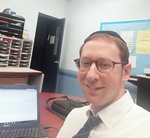 Subscribe
ADHD and Education Together
Rabbi Shmuel Reich

Click here to view my clinical profile
Further education about the wide ranging symptoms of ADHD, and how they affect day to day life - especially (though not limited to) the classroom - based on my experience as an ADHD coach and classroom educator.
Subscribe to this blog to get the latest updates emailed to you
Subscription complete
Open reader view
Structuring the Day at Home for Your Teen or Preteen Part 3b: Creating a Schedule Step by Step and Strategies for Staying on Task
Rabbi Shmuel Reich
May 27th, 2020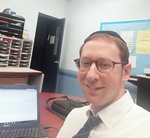 The following is adapted from a talk that I recently gave for the Bergen County Chapter of CHADD (Children and Adults with ADHD, an organization whose mission is to improve the lives of people affected by ADHD,) on the subject of Creating Structure to Help Your Teens and Preteens with ADHD Get Schoolwork Done at Home. I am dividing it into three installments. The third installment became a bit longer than intended. I am therefore divided it into two parts - 3a and 3b. 3a discussed: Practical Strategies - What Structuring the Day Should Look Like. 3b will continue with that topic, elaborating on Creating a Schedule Step by Step, as well as add some Strategies for Staying on Task. Here goes:
After determining the correct location for study and addressing obstacles to beginning a task, the creation of structure continues:
A. Evaluate how long a session of study should be. No one is better suited to know the answer to this question than…wait for it…..yup….your child! (You knew I was going to say that, right?) I once remarked to a parent that the goal needs to be that the child takes a break before the break takes itself! In other words, your child with ADHD can only be expected to sit and do work for as long as they are capable of doing so.
(This may vary from subject to subject, depending on your teen's interest - a subject they find particularly boring may require a shorter session while one they find interesting may be longer, or even much longer.)
B. Determine what happens after a session. This will vary from child to child, and workload to workload. It is possible that one session of study can be followed by another session of a different subject. The transition and change may itself serve as a break. Or not. This would mean that some type of break is in order.
There can be many different types of breaks, all or some of which can possibly be employed at different times:
1. Exercise. A two hour hike or bike-ride is probably not in order at the moment, but a fifteen minute bike ride, jog, use of the jump rope, or a quick one on one basketball game in the driveway with a sibling can do the trick.
2. A mindfulness exercise, walk outside for fresh air, or a shower (if that fits with that part of their schedule).
3. Something involving a hobby - practicing guitar, listening to music, practicing juggling, drawing, or any other hobby they have that can be enjoyed in a quick session.
4. Checking up on their phone, social life, etc. This can easily turn into a rabbit hole, so it needs to be designed cautiously.
An important awareness in this process is that due to the aforementioned issues with time management, your teen or preteen will probably not keep the schedule to the precise minute. The schedule therefore needs to be forgiving - flexible and loose enough to allow for a few minutes of lateness at different points.
It is also important to be aware of the possibility that some details may vary from day to day. The same challenges that required your input in making the original schedule will require your help in updating it. Sessions in which this is done may be something to work into the schedule.
Based on the aforementioned, a sample schedule could be as follows:
4:30 - Final daily Zoom class ends - check phone/social media, walk around the block
5:00 - 5:15 - update schedule - identify upcoming assignments, tests, and deadlines, schedule accordingly
5:15 - 5:40 - Study session 1 - writing assignments
5:40 - 6:00 - Hobby break
6:00 (very likely not punctually) - 6:20 - Math homework
6:20 - Supper
7:00 - 7:25 - Study for upcoming tests/reading assignments
7:25 - 8:30 - Jog, shower
8:30 - 8:50 - Continue studying
Staying on Task:
In addition to the challenge of beginning tasks, those with ADHD have a challenge for which they are much better known - staying on task. That stuff about "attention deficit?" Right. That. Short, manageable sessions, with a break in sight, should help a lot, but here are a few more tips:
- This strategy should only be done with the utmost collaboration of your teen or preteen - unless you are looking for an eye roll so severe that it may require a trip to the optometrist. This is the possibility of making the schoolwork into a game. Leslie Josel, (student coach and owner of Order Out Of Chaos,) suggests options such as playing musical chairs - each chair is a new subject with a limited amount of time - or even a scavenger hunt in which homework in a particular subject is hidden and clues are given for it to be found. Once one assignment is completed, clues for the next one are available. This can create interest and motivation to stay on task. I reiterate, however, that if you have the slightest doubt about your teen or preteen's interest in this one, abort!
- Make it a competition. Competing against others has a high risk of negatively impacting self-esteem, since the child with ADHD is at a disadvantage. However, having your teen or preteen match or beat their own time for finishing an assignment can be a motivator to keep plowing onward - with the right reward at the end.
- Body doubling. This refers to having a partner keep them company through the work time, or at least in their general vicinity, checking in periodically. The company serves as a form of encouragement and facilitates focus. This tool to help people stay on task is actually offered virtually by some coaches.
- Creating benchmarks. Knowing that there is a milestone (or reward) ahead at the end of a chapter, number of pages or questions, or completion of a first draft, can help fuel that push to the finish line.
Rabbi Shmuel Reich AAPC is an ADHD life coach in private practice in Monsey, NY (remote coaching also available) as well as a rebbi in Yeshivas Ohr Reuven in Suffern, NY. He can be reached for coaching of individuals or couples, as well as for speaking or writing engagements, at rsreichadhdcoach@gmail.com or 646-262-8257.