The views and statements expressed in all blog postings do not necessarily represent the views of NEFESH and are solely the views and statements of the individual blogger.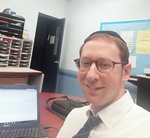 Subscribe
ADHD and Education Together
Rabbi Shmuel Reich

Click here to view my clinical profile
Further education about the wide ranging symptoms of ADHD, and how they affect day to day life - especially (though not limited to) the classroom - based on my experience as an ADHD coach and classroom educator.
Subscribe to this blog to get the latest updates emailed to you
Subscription complete
Open reader view
The Impact of ADHD on Marriage
Rabbi Shmuel Reich
January 13th, 2022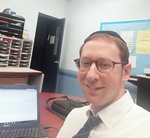 The following was originally published as an article in The Five Towns Jewish Times April 16, 2021, pg. 101:
David was more than a little skeptical. Years as a below average recreational poker player didn't help him hide it. Neither did the bluntness of his personality.
"ADHD?!" he snapped irritably. "Are you kidding me?! That's what my kid's teacher says when she can't control the class!"
"Please, Dave," Sara tried to calm him down - before he really lost his cool, "Just hear him out." She was so polite and refined. It seemed like she spent half of her time trying to keep her husband in line. She looked toward him coaxingly. His expression softened appreciably. It appeared that she had managed to stem the tide. Thankfully. It was so embarrassing when he would get angry in company. Dr. Stern continued.
"ADHD is not just about attention and hyperactivity, Mr. Levin. The name has even come under some scrutiny recently. ADHD also impacts the brain's executive function, which controls working memory, elements of self-regulation, time management, and organization - a number of the issues that you and your wife are describing."
Dr. Stern paused, partly for effect, partly to give the Levins time to digest the information, and partly - perhaps most pressingly - to gauge David's reaction. This was clearly difficult for him to accept, but could save his marriage. Would he see it like that? Would he fly into a fit of rage?
He did neither. He actually just thought. He had been wrong. He knew he had ADHD. He had taken medication for it in school. He had even continued to take it at the beginning of his career to help him stay on task in the workplace. But the thought that it had been the source of all of this aggravation in his marriage had never crossed his mind.
"Tell me more, Doc. I'm good."
Sara quietly breathed a sigh of relief. Crisis averted. David was very reasonable and affable when his quick temper didn't get in the way. As a parent, he was the fun one. If they could just address the handful of issues that were a strain on their marriage, they could be as happy as they once were. Sara knew it. Could this be it? Dr. Stern began again.
"You have both noted that you, Mr. Levin, have sincere intentions, but frequently forget to follow through on plans and errands. This is typical of the ADHD brain. It can experience challenges with what is called the 'working memory.' The working memory refers to the ability to retrieve and use information in real time. This aggravates you, Mrs. Levin. Your frustration then triggers him. This is typical of ADHD - strong emotional responses that are extremely difficult to control. This is frequently referred to as 'emotional dysregulation.'"
The Levins both sat and thought. Stunned, but relieved. Things were starting to makes sense. Their minds began to race.
David relived the scene he had experienced in one form or another countless times. He was about to leave the house to drive carpool for his son - like the good husband he meant to be - when Sara called from upstairs.
"Dave!" she said it sweetly, but he could sense the underlying frustration, "Did you take out the garbage?"
He had forgotten. Of course. He would do it when he got home.
"Yes, dear. See you soon," he called back up. He felt guilty disappointing her. He would do it before she saw.
Carpool was a breeze for David. He was usually one of those fun Dads - a one - man entertainment center. A car full of seventh grader boys was always mesmerized by his radical opinions on sports, heavy foot, and silly humor.
Upon arriving at home, however, things weren't quite as simple. Sara was at the door when he walked in. She had clearly been crying.
"David. Please?"
He knew he had disappointed her. Again. He knew that at this point, his word was just about meaningless. He knew he was wrong. Yet instead of apologizing, he blew up.
This was this past Sunday's episode. It now made sense.
The road to recovery was long, but successful. The Levins continued to work with Dr. Stern, understanding and processing years of frustration, and healing from their wounds. Dr. Stern also sent them to an ADHD coach to help them to understand, and thereby navigate, the challenges that had been the source of many of their issues.
Sara learned that the reason why David frequently didn't follow through on simple tasks with which she asked for help was because while busy, he barely even processed that she had asked. She learned to watch his body language to see if he had actually processed what she had said, eventually learning to read in advance when would be a good time to ask versus when she would be better advised to wait a few minutes before asking.
Together, they learned to identify many of David's triggers. Years of shame and guilt for his failures caused by his ADHD made him particularly sensitive to criticism. This, combined with the emotional dysregulation of his ADHD, were a frequent cause of his outbursts of anger. David and Sara found a way for Sara to give him reminders that would ensure that he did not feel blame or condescension. This involved the use of a random, silly word upon which they had agreed in advance. After some entertaining deliberation, they settled on: "galoshes," highlighted with a particularly rolling and drawn out "L" sound - which made David chuckle fairly consistently. In other moments in which tension seemed to be rising, they came up with a different de-escalation plan. This involved singing silly songs at excessive volume. (David had always done this in the shower, so it came easily.)Dr. Stern had felt that David could try these strategies before determining if medication would be necessary. It seemed that it was not. Additionally, they designated a time slot each week in which to discuss important issues. David was thus able to be emotionally prepared for them.
There were elements of the plans that needed to be tweaked, as well as occasional additional issues that would arise. Equipped with a proper understanding of ADHD, David and Sara were able to acknowledge their source, and keep things from escalating, until they found a solution. They continued to see their ADHD coach for help with these, though the visits were able to become less and less frequent. They also kept handy a copy of Melissa Orlov's excellent book, The ADHD Effect on Marriage (a source of some of the aforementioned strategies) for reference.
David and Sara's story is not an actual story, yet it is the story of many couples who struggle due to ADHD challenges, often without realizing the root of their issues. Clear understanding, combined with the right care, can - and frequently does - make all the difference.
Rabbi Shmuel Reich AAPC is an ADHD life coach in private practice in Monsey, NY (remote coaching also available) as well as a rebbi in Yeshivas Ohr Reuven in Suffern, NY. He can be reached for coaching of individuals or couples, as well as for speaking or writing engagements, at rsreichadhdcoach@gmail.com or 646-262-8257.