The views and statements expressed in all blog postings do not necessarily represent the views of NEFESH and are solely the views and statements of the individual blogger.
Subscribe to this blog to get the latest updates emailed to you
Subscription complete
Open reader view
Shabbos 107 Psychology of the DAF
Rabbi Simcha Feuerman, DHL, LCSW-R
June 21st, 2020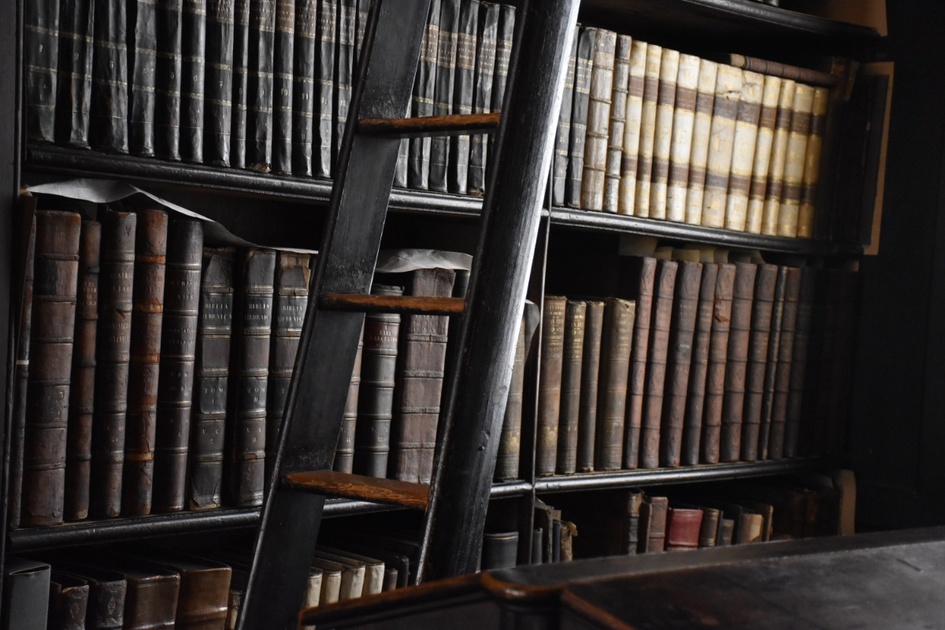 Mareh Mekomos for Video Shiur click here to listen: Psychology of the DAF Shabbos 107
DAF YOMI from a psychological perspective.
Shabbos 107b
Yirmayahu 13:23
הֲיַהֲפֹ֤ךְ כּוּשִׁי֙ עוֹר֔וֹ וְנָמֵ֖ר חֲבַרְבֻּרֹתָ֑יו גַּם־אַתֶּם֙ תּוּכְל֣וּ לְהֵיטִ֔יב לִמֻּדֵ֖י הָרֵֽעַ׃
Can the Cushite change his skin, Or the leopard his spots? Just as much can you do good, Who are practiced in doing evil!
Iyov 19:20
בְּעוֹרִ֣י וּ֭בִבְשָׂרִי דָּבְקָ֣ה עַצְמִ֑י וָ֝אֶתְמַלְּטָ֗ה בְּע֣וֹר שִׁנָּֽי׃
My bones stick to my skin and flesh; I escape with the skin of my teeth.
Daniel 5:24
בֵּאדַ֙יִן֙ מִן־קֳדָמ֔וֹהִי שְׁלִ֖יַחַ פַּסָּ֣א דִֽי־יְדָ֑א וּכְתָבָ֥א דְנָ֖ה רְשִֽׁים׃
He therefore made the hand appear, and caused the writing to be inscribed.
Koeheles 16:20
גַּ֣ם בְּמַדָּֽעֲךָ֗ מֶ֚לֶךְ אַל־תְּקַלֵּ֔ל וּבְחַדְרֵי֙ מִשְׁכָּ֣בְךָ֔ אַל־תְּקַלֵּ֖ל עָשִׁ֑יר כִּ֣י ע֤וֹף הַשָּׁמַ֙יִם֙ יוֹלִ֣יךְ אֶת־הַקּ֔וֹל וּבַ֥עַל הכנפים [כְּנָפַ֖יִם] יַגֵּ֥יד דָּבָֽר׃
Don't revile a king even among your intimates. Don't revile a rich man even in your bedchamber; For a bird of the air may carry the utterance, And a winged creature may report the word.
Pirke Avos 5:20
יְהוּדָה בֶן תֵּימָא אוֹמֵר, הֱוֵי עַז כַּנָּמֵר, וְקַל כַּנֶּשֶׁר, וְרָץ כַּצְּבִי, וְגִבּוֹר כָּאֲרִי, לַעֲשׂוֹת רְצוֹן אָבִיךָ שֶׁבַּשָּׁמָיִם. הוּא הָיָה אוֹמֵר, עַז פָּנִים לְגֵיהִנֹּם, וּבֹשֶׁת פָּנִים לְגַן עֵדֶן. יְהִי רָצוֹן מִלְּפָנֶיךָ יְיָ אֱלֹהֵינוּ שֶׁתִּבְנֶה עִירְךָ בִּמְהֵרָה בְיָמֵינוּ וְתֵן חֶלְקֵנוּ בְתוֹרָתֶךָ:
Judah ben Tema said: Be strong as a leopard, and swift as an eagle, and fleet as a gazelle, and brave as a lion, to do the will of your Father who is in heaven. He used to say: the arrogant is headed for Gehinnom and the blushing for the garden of Eden. May it be the will, O Lord our God, that your city be rebuilt speedily in our days and set our portion in the studying of your Torah.
Kiddushin 20a
דרב הונא דאמר רב הונא כיון שעבר אדם עבירה ושנה בה הותרה לו הותרה לו סלקא דעתך אלא נעשית לו כהיתר
Rav Huna says: Once a person commits a transgression and repeats it, it is permitted to him. The Gemara is surprised at this: Can it enter your mind that it is permitted to him merely because he has sinned twice? Rather, say that it becomes to him as though it is permitted. Therefore, when he violates a prohi-bition a second time, the baraita takes for granted that he does not sense that he is performing a sin, and employs a different terminology.
Rambam Deos 2:2
וְכֵיצַד הִיא רְפוּאָתָם. מִי שֶׁהוּא בַּעַל חֵמָה אוֹמְרִים לוֹ לְהַנְהִיג עַצְמוֹ שֶׁאִם הֻכָּה וְקֻלַּל לֹא יַרְגִּישׁ כְּלָל. וְיֵלֵךְ בְּדֶרֶךְ זוֹ זְמַן מְרֻבֶּה עַד שֶׁיִּתְעַקֵּר הַחֵמָה מִלִּבּוֹ. וְאִם הָיָה גְּבַהּ לֵב יַנְהִיג עַצְמוֹ בְּבִזָּיוֹן הַרְבֵּה וְיֵשֵׁב לְמַטָּה מִן הַכּל וְיִלְבַּשׁ בְּלוֹיֵי סְחָבוֹת הַמְבַזּוֹת אֶת לוֹבְשֵׁיהֶם וְכַיּוֹצֵא בִּדְבָרִים אֵלּוּ עַד שֶׁיַּעֲקֹר גֹּבַהּ הַלֵּב מִמֶּנּוּ וְיַחֲזֹר לַדֶּרֶךְ הָאֶמְצָעִית שֶׁהוּא דֶּרֶךְ הַטּוֹבָה. וְלִכְשֶׁיַּחֲזֹר לַדֶּרֶךְ הָאֶמְצָעִית יֵלֵךְ בָּהּ כָּל יָמָיו. וְעַל קַו זֶה יַעֲשֶׂה בִּשְׁאָר כָּל הַדֵּעוֹת אִם הָיָה רָחוֹק לַקָּצֶה הָאֶחָד יַרְחִיק עַצְמוֹ לַקָּצֶה הַשֵּׁנִי וְיִנְהֹג בּוֹ זְמַן רַב עַד שֶׁיַּחֲזֹר בּוֹ לַדֶּרֶךְ הַטּוֹבָה וְהִיא מִדָּה בֵּינוֹנִית שֶׁבְּכָל דֵּעָה וְדֵעָה:
And how may their cure be? He who is of a hot temperment should be taught to demean himself this wise: If he be smitten and cursed, he must not feel the insult at all. and follow this way a long time until anger will be completely rooted out from his heart. And he who was arrogant should accustom himself to a life of extreme self-abasement by occupying the lowermost seat of everybody, and dress in such rags which shame those that wear them, and do such in like matters until the haughtiness of his heart will be rooted out of him, when he will return to the middle-way, which is the good way. But when he will return to the middle-way he should follow it throughout his lifetime. And this line he should follow in all the rest of his tendencies; if he had distanced himself to the extreme point of one he should remove himself to the extreme end of the other and follow it up a long time until he may return to the good way, which is the middle-standard in each and every tendency.
Psychology of the DAF Shabbos 107
Photo by Matteo Maretto on Unsplash
Check Out My Youtube Channel!
https://www.youtube.com/channel/UC0l_fqDHwfxWIliEPulZbUA?view_as=subscriber