The views and statements expressed in all blog postings do not necessarily represent the views of NEFESH and are solely the views and statements of the individual blogger.
Subscribe to this blog to get the latest updates emailed to you
Subscription complete
Open reader view
The Influenceable Husband Psychology of the Daf Shabbos 145
Rabbi Simcha Feuerman, DHL, LCSW-R
July 29th, 2020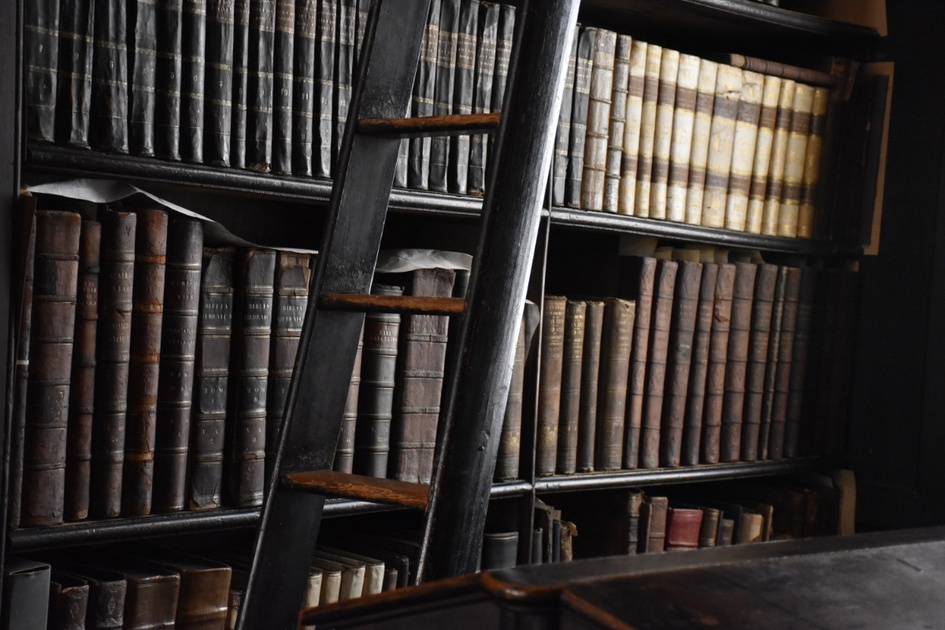 אִיתְּעַר בְּהוּ רַבִּי יוֹחָנָן, אֲמַר לְהוּ: דַּרְדְּקֵי! לֹא כָּךְ אָמַרְתִּי לָכֶם: ״אֱמוֹר לַחׇכְמָה אֲחוֹתִי אָתְּ״ — אִם בָּרוּר לְךָ הַדָּבָר כַּאֲחוֹתְךָ שֶׁהִיא אֲסוּרָה לְךָ — אוֹמְרֵהוּ, וְאִם לָאו — לֹא תֹּאמְרֵהוּ.
Rabbi Yoḥanan woke up due to their discussion and said to them: You children, did I not tell you this, that the verse "Say to wisdom: You are my sister, and call understanding your kin" (Proverbs 7:4) means that if the matter is as clear to you as the fact that your sister is forbidden to you, say it, and if not, do not say it; and these explanations that you offered are unfounded.
for Video Shiur click here to listen: Psychology of the DAF Shabbos 145
משלי ז:ד
זוהר Bereishis פא, ב
דָּבָר אַחֵר בְּמָּה יָדַע, אֶלָּא עַל יְדָא דְּטוֹרַח אוֹרְחָא בַּר נָשׁ מִתְבַּזֶּה וְהִיא קָיְימָא בְּשַׁפִּירוּ דִילָהּ וְלָא אִשְׁתַּנִּי. דָּבָר אַחֵר הִנִּה נָא יָדַעְתִּי דְּחָמָא עִמָּהּ שְׁכִינְתָּא. וּבְגִין כָּךְ אִתְרְחַץ אַבְרָהָם וְאָמַר אֲחוֹתִי הִיא. וּמִלָּה דָא אִסְתָּלַּק לִתְרֵי גְּוָונִין. חַד כְּמַשְׁמָעוֹ. וְחַד כְּדִכְתִיב, (משלי ז׳:ד׳) אֱמוֹר לַחָכְמָה אֲחוֹתִי אָתְּ. וּכְתִיב אִמְרִי נָא אֲחוֹתִי אָתְּ. וּכְתִיב, (דברים ה׳:כ״ד) וְאַתְּ תְּדַבֵּר אֵלֵינוּ. לְמַעַן יִיטַב לִי בַּעֲבוּרֵךְ, כְּלַפֵּי שְׁכִינָה אָמַר בַּעֲבוּרֵךְ יִיטַב לִי קוּדְשָׁא בְּרִיךְ הוּא. וְחָיְתָה נַפְשִׁי בִּגְלָלֵךְ. בְּגִין דִּבְדָא יִסְתַּלַּק בַּר נָשׁ וְיִזְכֶּה לְאִסְתַּלְּקָא לְאָרְחָא דְחַיֵּי. אִמְרִי נָא אֲחוֹתִי וְגו'.
Another explanation for why he knew is that most people are affected by the hardship of the journey, but Sarah remained beautiful and her appearance did not change. Another explanation of the words, "Behold, now I know..." is that Abraham saw the Shechinah accompanying Sarah. For this reason, Abraham felt confident and said, "She is my sister." The phrase, "my sister," has two meanings. The first is literal. The second is figurative, as in the verse, "Say to wisdom; You are my sister." (Mishlei 7:4). It also is written, "Say, I pray you, you are my sister" (Gen. 12:13). ('You' alludes here to the Shechinah). And it is also written, "speak you to us" (Devarim 5:24). In addressing the Shechinah, he said, "That it may be well with me for your sake," (for the sake of the Shechinah) and also "my soul shall live because of you," because, as a result of this, a person is elevated up to the path of life. ",
Compares wife to Shekhina
משלי י״ט :יד
בַּ֣יִת וָ֭הוֹן נַחֲלַ֣ת אָב֑וֹת וּ֝מֵיְהוָ֗ה אִשָּׁ֥ה מַשְׂכָּֽלֶת׃
Property and riches are bequeathed by fathers, But a clever wife comes from the LORD
Gottman study on the value of "influenceability":
Predicting Marital Happiness and Stability from Newlywed Interactions
John M. Gottman, James Coan, Sybil Carrere and Catherine Swanson
Journal of Marriage and Family
Vol. 60, No. 1 (Feb., 1998), pp. 5-22
Abstract:
A study with 130 newlywed couples was designed to explore marital interaction processes that are predictive of divorce or marital stability, processes that further discriminate between happily and unhappily married stable couples. We explore seven types of process models: (a) anger as a dangerous emotion, (b) active listening, (c) negative affect reciprocity, (d) negative start-up by the wife, (e) de-escalation, (f) positive affect models, and (g) physiological soothing of the male. Support was not found for the models of anger as a dangerous emotion, active listening, or negative affect reciprocity. Support was found for models of the husband's rejecting his wife's influence, negative start-up by the wife, a lack of de-escalation of low intensity negative wife affect by the husband, or a lack of de-escalation of high intensity husband negative affect by the wife, and a lack of physiological soothing of the male, all predicting divorce. Support was found for a contingent positive affect model and for balance models (i.e., ratio models) of positive-to-negative affect predicting satisfaction among stable couples. Divorce and stability were predicted with 83% accuracy and satisfaction with 80% accuracy.
for Video Shiur click here to listen: Psychology of the DAF Shabbos 145
Photo by Matteo Maretto on Unsplash
Translations Courtesy of Sefaria
For Video versions of this click here, and look for title and daf.
Translations Courtesy of Sefaria