The views and statements expressed in all blog postings do not necessarily represent the views of NEFESH and are solely the views and statements of the individual blogger.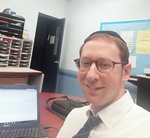 Subscribe
ADHD and Education Together
Rabbi Shmuel Reich

Click here to view my clinical profile
Further education about the wide ranging symptoms of ADHD, and how they affect day to day life - especially (though not limited to) the classroom - based on my experience as an ADHD coach and classroom educator.
Subscribe to this blog to get the latest updates emailed to you
Subscription complete
Open reader view
Structuring the Day Part 2: How to Be the Parent You Need to Be in Order to Help Effectively
Rabbi Shmuel Reich
May 21st, 2020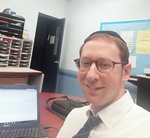 The following is adapted from a talk that I recently gave for the Bergen County Chapter of CHADD (Children and Adults with ADHD, an organization whose mission is to improve the lives of people affected by ADHD) on the subject of Creating Structure to Help Your Teens and Preteens with ADHD Get Schoolwork Done at Home. I am dividing it into three installments. The second is about: Laying the Groundwork - How to Be the Parent You Need to Be in Order to Help Effectively. Here goes:
I'm going to say something radical right now:
In order to help your teen or preteen structure their day effectively, you will need to maintain a certain amount of levelheadedness and sanity. No, I'm not joking. Remember how on airplanes you put on your air mask before helping others? It works similarly here. While this may prove quite a challenge, to say the least, it can be done. Even if it is not perfect, close enough is good enough, as we shall soon see.
Do you ever find yourself wishing you could just sip your coffee quietly on the porch? Curl up with a good book? Guess what? You can. Actually, you should. Even more actually, you need to. It is not the vice, indulgence, or luxury you may have thought it to be. Self-care is vital for your emotional wellbeing. Your emotional wellbeing is vital for helping your child. This is, therefore, an absolute necessity. It may be difficult to find the time (and place) to make it work, but try your best. Even if it is only for a few minutes.
Additionally, there are a number of ideas of which to be aware during this process that will help preserve your sanity.
1. ADHD is neurological. This means that it is based in the brain, and - the current science maintains - is a condition with which a person is born. This means that your child's ADHD is no one's fault. Neither you, your spouse, or your child is to blame for their ADHD. Although it may at times feel like they have been plotting all night to ruin your day (that's why they stay up so late!), this is quite the opposite of the truth. Many ADHD professionals report that their young clients express strong desire to behave in a way that would be more pleasing to the important adults in their lives. They struggle because it is difficult for them.
2. ADHD has far more facets than its name would indicate, as previously mentioned. The more that you, your child with ADHD, your spouse, and the rest of your family know about ADHD, the more patience you will be able to have in working with it.
3. A person's ADHD symptoms tend to vary from day to day. The joke in the ADHD community is that the only thing consistent about ADHD is its inconsistency. This means that no matter what strategy you employ for structuring the perfect day for your child, there will be days that it won't work. That's okay. As the old adage goes, "Perfect is the enemy of the good" (Voltaire, Dictionnaire philosophique, 1770, quoting an Italian proverb).The goal is to create a plan that works frequently enough to reach desired, reasonable benchmarks.
This raises an important question:
What should be done on days the plan doesn't work?
The answer to this is one word, if possible: "laugh!" Many kids with ADHD have a fun, silly side. On days that the plan isn't working, just enjoy the goofiness of well-intended plans not quite panning out as hoped. This can be a great opportunity to build rapport and relationship. Kids with ADHD get yelled at quite frequently. When there is an option to laugh it off, grab it!
Other prerequisites for being able to design a structure for your child's day:
A. One should be aware that a strategy will only be effective if it fits with your personality, your child's personality, and the dynamic in the home. A home of intense, competitive athletes will not be the right setting for a "campy" type of approach. A home of staid, serious intellectuals is not the right setting for creating a competitive game.
B. Gaining your child's cooperation in this process may require already having some form of reward system in place. Kids and adults don't exactly always agree. A reward system can be a helpful tool in parenting. Without it, an important question arises: "Are you sure they are going to cooperate with you?" Those with ADHD, as previously mentioned, struggle with planning for the future. Therefore, the sooner the reward is given, the better.
C. Yet another piece that will be necessary before creating a structure for the day with your child is having communication with their school. Schools are aware that learning at home is difficult and less efficient for everyone. In New York State, the Regents Examinations have been waived for this year. Schools everywhere are creating new systems of grading to address different expectations. Speak to your child's school to see if expectations can be modified for them.
D. The final awareness needed before planning a structure for your child's day is the awareness that they may be feeling increased levels of anxiety - even more than their peers. Those with ADHD tend to experience emotions more acutely than their counterparts do. Additionally, many people with ADHD have what are called "comorbid conditions." This refers to conditions that can frequently co-occur with ADHD. Anxiety and depression are among the conditions that can at times co-occur with ADHD. Our current reality can unfortunately exacerbate these conditions. If this issue is present, a competent mental health professional should be consulted.
Part 3 will address Practical Strategies in Creating Structure. Stay tuned, and thanks for reading!
Rabbi Shmuel Reich AAPC is an ADHD life coach in private practice in Monsey, NY (remote coaching also available) as well as a rebbi in Yeshivas Ohr Reuven in Suffern, NY. He can be reached for coaching of individuals or couples, as well as for speaking or writing engagements, at rsreichadhdcoach@gmail.com or 646-262-8257.